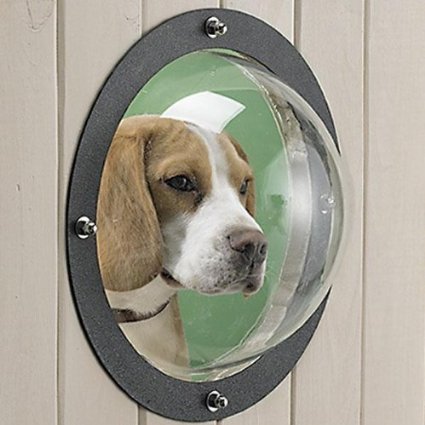 We've shown your the coolest things that you can buy for your home, but what about the most important residents…your pets?
1) Petcube £199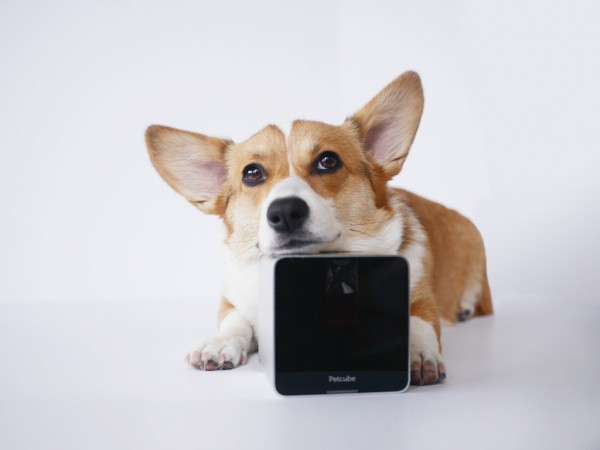 If you're like me, you probably want to text your dog during the day just to check that they're ok and tell them how much you miss them. But, despite my efforts, training a labrador how to use a phone (and spell) just doesn't seem to be working. Thankfully, there is the Petcube, a camera device with two-way audio, which means that you can see and talk to your pet throughout the day. It even has a built in, safe laser toy feature, too, perfect for keeping your loved one entertained while you're away! Make yours and your pet's dreams come and get yours here.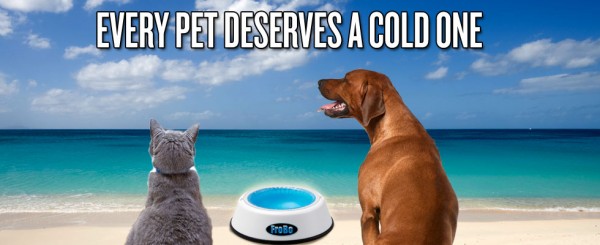 Nothing beats a nice cool glass of water on a hot summer's day, so why not treat your pet to the same? The FroBo is a bowl that comes with a freezable insert, which means that your can keep your pet's water cool all day long. Get yours here.
3) Doggie Fountain £23.99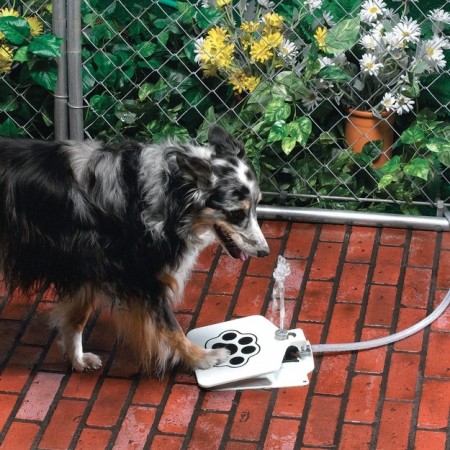 Once your pup has a full belly from chowing down on their favorite Purina One Pro Plan formula, review your options to keep them entertained. That's how we found this unique product. This doggie water fountain will keep your best friend amused for hours and hours as well as keeping them hydrated. Plus side- happy dog. Downside- smelly, wet dog. Get yours here.
The iFetch is an award winning device that allows your dog to play fetch without you actually being there. The iFetch caters to dogs of all sizes, large or small, which means that your pet can keep entertained while you're out and about, making you feel less guilty about leaving them at home alone. Get yours here.
 5) Cat Tunnel £9.99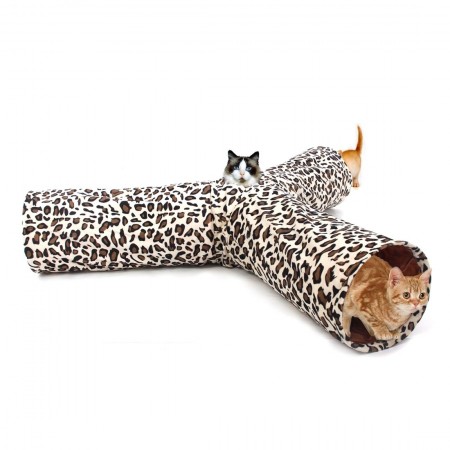 Cats are natural predators and if your feline is anything like mine, they love jumping out at you from random places. Keep your cat entertained for hours with this three-way cat tunnel, which can also double up as a cool little sleeping compartment. Get yours here.
6) Rabbit/ Guinea Pig/ Hampster Treat Ball £1.39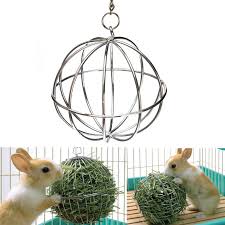 Small animals need entertainment too, and what better way to do that than with this treat ball? It can be suspended from the roof of a cage or be let loose to roll around in a more open environment. Get yours here.
7) Door Scratch Protector £22.99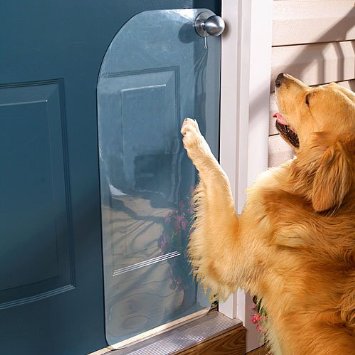 Dogs will do pretty much anything just so that they can be near you. This involves attempting to claw their way through the door, leaving your lovely paintwork in tatters. But, fear not, for there is now a door protector that reduces the risk of your doors getting damaged…until, of course, your dog digs its way through the plastic. Get yours here.
8) Purrfect Arch £6.54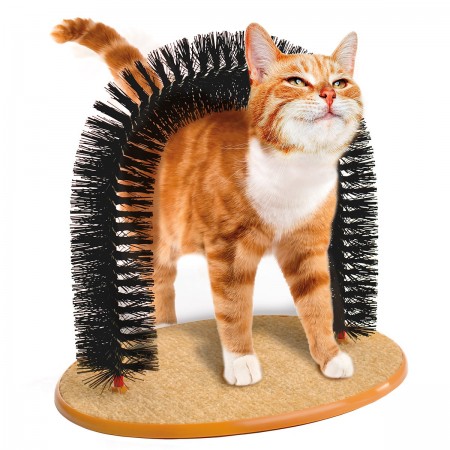 Two things that cats love most: catnip and being stroked. This archway means that your cat can endlessly groom itself till their hearts content, but what makes it really special is that you can put some catnip in the base, making for one infinitely happy feline. Get yours here.
9) Pet Fence Window £31.99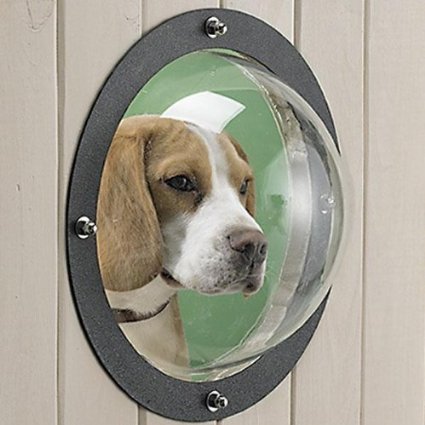 Imagine your life without windows, only being able to see four walls and wondering what exists in the outside world. This is how your pet must feel when its stuck in the garden, hearing noises on the other side of the fence but not knowing what it is. This dome shaped pet window can be installed into your wooden fence, so that your dog, cat or micro pig can spy on your neighbours…also pretty useful for your own spying needs. Get yours here.
10) PetSafe Drinkwell £68.84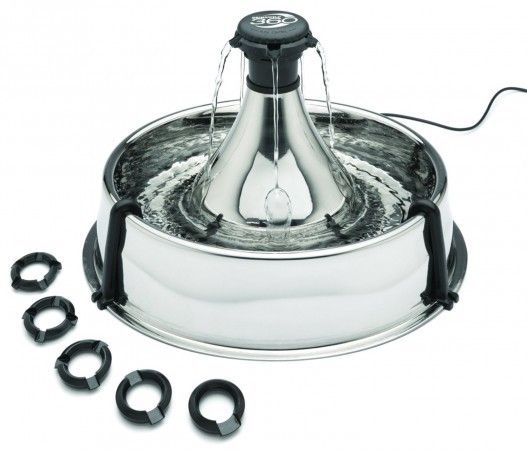 Fun fact: Pets prefer to drink running water, especially cats. Treat your pet to what it really wants with this snazzy little water fountain, which actually encourages animals to drink more water, thus keeping them healthier for longer. Get yours here.