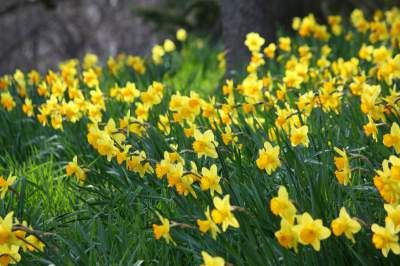 Now that the daffodils are out and the weather is starting to improve it's the perfect time to get outside and do those odd jobs on your home. Properties can take something of a battering over the winter thanks to rain, frost and high winds and so here are three simple DIY jobs you should consider this spring.
Repainting
You should start by preparing the walls and this involves cleaning them and removing old, flaking paint. Remember to mask off areas around windows and doors and put down a sheet over any flowers or plants in your garden to prevent them from getting covered in paint.
If you're using a spray gun, the actual painting shouldn't take you too long. Try and do it on a still day when clear, sunny weather is forecast. This will give your paint time to dry. If you paint when it is wet you are likely to get streaks and so you should always choose a dry day.
Repointing
Aside from looking worn and old, damaged and flaking mortar can lead to leaks and damp. If this is happening you should consider repointing your home.
Start by removing the old mortar using a plugging chisel and hammer. Takeout the vertical joins first and then do the horizontal ones to minimise the risk of you damaging the actual bricks.
Remove between 8 and 12 mm of mortar and then mix up some new mortar using either builders sand, hydrated lime and cement or sharp sand and hydrated lime. Use a pointing trowel to apply the mix to the horizontal joins first and then tackle the vertical. Go slowly and make sure the mortar is firmly pressed into the gaps.
Spruce up the front of your home
Adding a few finishing touches can make your home look great for the warmer months.
Consider replacing your door furniture including the door handles, letterbox and house numbers. You could buy a new plaque or sign for your home and consider giving your front door a new coat of paint.