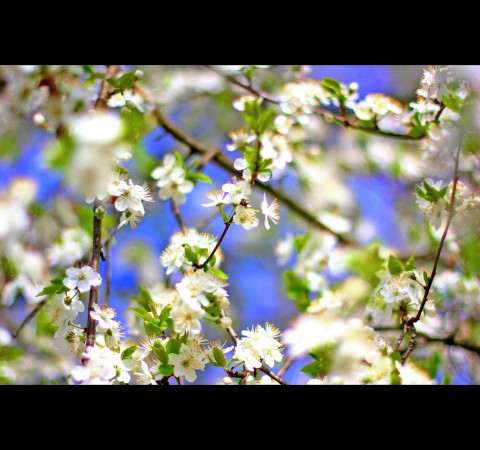 Get ready to wave goodbye to winter weather already, spring is already upon us and in just a few more weeks, you should be able to relax in the summer sun. It's the perfect time of the year to change things up in the conservatory and build yourself a cosy, fresh and relaxing spot to enjoy in the coming months. So why not start choosing the right seasonal tones to apply on the walls or a few savvy, well picked accessories?
Pastel green
Pastel tones are trending pretty much every year around spring time. Earlier this year, the worldwide reference for all things colour, Pantone, released two new pastel colours, in pink and violet tones that have already become a hit and a huge inspiration for home design. Pink and violet can be difficult to match with conservatories, but worry not as we've spotted a great pastel alternative trend: pastel green looks sublime in conservatories, with the reflection of the sun on the walls as it evokes the peacefulness and freshness of nature. Apply on walls or choose your accessories accordingly. This colour will also be the perfect setting for any houseplants you might be already nursing in your conservatory.
Complementary colour scheme: other pastel tones, white, dark orange, light wooden materials.
Turquoise blue
Vivid colours can be a little tricky to harmonize but turquoise blue is softer, fresh and unavoidably recalls summery and paradise-like seaside landscapes. It will look best applied on part of a textured wall and/or in combination to home design accessories such as carpets, pillows and woven baskets made of raw or natural materials for that extra exotic holidays look that will just look spot on in conservatory. Just be careful not to go overboard with turquoise blue and avoid mixing with too many other primary colours.
Complementary colour schemes: any other blues, white and woods.
Dusky red
Earthy tones such as dusky red echoes warm summer months and they can be a great way to turn conservatories into a standalone, strikingly special room in the house, to entertain and relax in. This is the moment to get inspired by Mediterranean households, that revolves around the outside when the weather gets warmer. Get creative with ceramic and vintage matte tiles for your floorings, associated with beautiful, cotton carpets in neutral colours and thick linen curtains on the windows to bring a little shade when the sun is glazing. Furniture in dark, exotic woods is also a great touch, as well as macrame plant holders for that extra vintage look. Macrame plant holders are a bit hit for all home design aficionados at the moment: you can find plenty of DIY tutorials online.
Complementary colours: neutral colours, dark wood