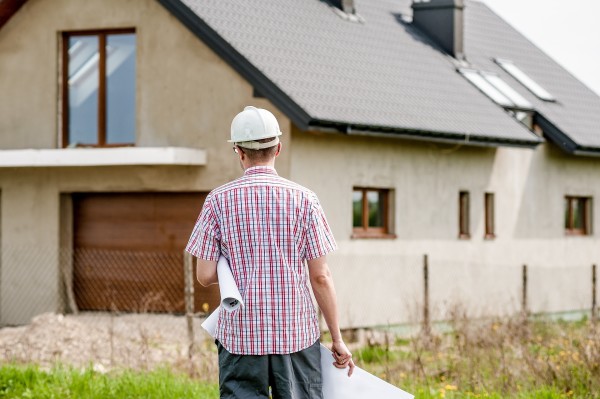 Brimming with character and charm, listed buildings are often seen as the epitome of quintessential English life. Luckily, there are plenty to go around; National Heritage has over 370,000 properties on their list of buildings with "special value", from modest Georgian cottages to sweeping country estates.
What many people don't appreciate is that while the building might look rosy on the outside, period properties come with a whole load of unique problems, and can require constant maintenance to keep them comfortable to live in. It's not a choice, either; once you agree to own a listed property, you become legally obliged to preserve its condition to ensure it stays standing for as long as possible.
To help you wisely invest your money, it's vital that you enlist specialist help when buying a period property. Appointing a surveyor with experience in historic buildings, like Andrew Goodwin & Associates is a wise move, as they can help you find the hidden answers to some of the most important questions you'll need to ask…
What is the insulation situation?
It's an unfortunate fact that period homes were not designed to keep up with modern heating and energy requirements. Their construction is often unforgiving, with little room for added insulation, even if you were given permission from the local authority to install it. Solid walls make it difficult for rooms to stay warm, and any heat that is generated gets quickly lost through single-paned windows and thin roofing.
Make sure that the current heating system and insulation is thoroughly inspected prior to purchase, and use the EPC certificate to estimate what your bills are likely to be once you move in. It's also a good idea to talk to the local Conservation Officer about what possibilities there are for updating the insulation while keeping the character and integrity of the building. For example, you might find that windows without original glass can be fitted with double-glazing, and suspended timber floors can have padding installed between the joists.
Where is the damp coming from?
With an older building, it's usually not a case of if there is damp, but where the damp is, what's causing it, and how severe it is. Most of the time it can easily be resolved and even if you can't get rid of it altogether, the symptoms can be greatly reduced to prevent long-term damage to the building and those residing inside.
Common culprits for damp entering the building include:
Damaged rainwater goods
Faults in the roof tiles
Failing windowsills, flashing or lintels
Damaged chimney flashing
Non-porous materials covering solid walls
External foliage bridging the damp-proof course (DPC)
In any of these cases the damp can be remedied by fixing the root of the problem, and should not necessarily stop you from buying the property.
What changes can you make?
While most people know that there are some limits to the modifications you can make to a listed building, many don't realise how strict these rules are and how severe the penalties can be for breaking them.
Any work on a listed building, including repairs, significant maintenance jobs and any changes to the internal layout or external appearance will need Listed Building Consent beforehand (on top of appropriate planning permission). Again, your local Conservation Officer is the person who will sanction this, so speak to them about any particular techniques or materials that will be required to maintain the building's historical integrity.
The repercussions for not obtaining official consent include unlimited fines and even imprisonment. Be aware that if any illegal modifications have been made prior to your ownership, you become culpable for these as soon as you have the keys. Make sure any previous work has been checked for authorisation.
Which bits are going to need specialist maintenance?
The unique features of a period home – be it original sash windows or a beautiful thatched roof – will probably need specialist attention when it comes to repairs and maintenance. Traditional methods of repair usually demand a higher fee, so make sure you budget accordingly.
To stay on top of your property's condition, it's recommended that routine inspections are carried out so that any problems are identified before becoming too substantial (and expensive) to effectively repair.
If the property desperately needs significant work, know that Historic England will on rare occasions offer grants to the owners of buildings of particular interest.
Most owners of a historic home would agree; while it takes a lot of work to preserve their special character and unique features, it's absolutely worth it to live in a little piece of English history.