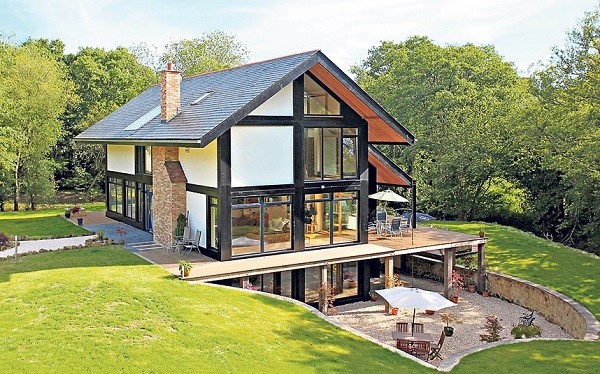 As you age, it is important to have a home that suits your needs perfectly. There are many people who are living in houses that are no longer enjoyable to live in because they do not accommodate their new physical needs. People often start to feel aches and pains in their joints as they age, and having a home that is designed to limit the pain you feel on your joints is ideal. The following guide walks you through a few tips to ensure that you can be as comfortable at your home as you can possibly be.
Downsize to a Smaller Home
Once children move out of the house, many parents are left with much more room than they really need. At this point in life, it may be a better option for you to rent out your house or sell it and downsize to a smaller one that better suits your current needs. A real estate agent can help you to sell the house or find tenants to rent it for you so that the situation is as hassle-free as it can be.
Add the Right Furniture to Your Home
You need to be sure that the furniture you add to your new home is perfect for your specific needs. There are lift chairs available that have massagers built into them to provide you with a relaxing place to sit at all times. The chairs fully recline so that you can sit comfortably and have a lift feature that makes it easier to get out the chair when you are done sitting.
Consider adding an adjustable bed to your home, as well. The adjustable bed ensures that you can sit in your bed comfortably when you want to watch television at night and allows you to adjust the mattress to ensure the perfect night's sleep each and every night. There are beds available that allow you to adjust each side of the bed individually so that you and your spouse can adjust the bed to suit your specific needs.
Customize Your New Home to Suit Your Needs
When you purchase a smaller house to live in, don't be afraid to customize it to suit your needs perfectly. Adding a stair lift to the house will allow you to get up and down the stairs with ease. Customizing the bathroom within a walk-in tub may also be a great option because it will decrease the chances of you falling as you get in and out of the tub. Many of the tubs are available with heated seats and jets to make the bath as relaxing as it can possibly be.
Hire Someone to Handle the Landscaping for You
If you purchase a home that has a beautiful lawn, consider hiring a landscaper to maintain it for you. Having to go out and pick weeds, mow the lawn, or trim shrubs can be very taxing on the body. Hiring someone to do it for you allows you to enjoy the beauty of a well-maintained lawn without putting in all of the effort.
Having a home that suits your needs will allow you to spend more time enjoying your life. You will not have as many aches and pains as you did before, which will improve your overall quality of life. All of the options listed above are very affordable and will provide you with the ability to live the life you deserve to live.