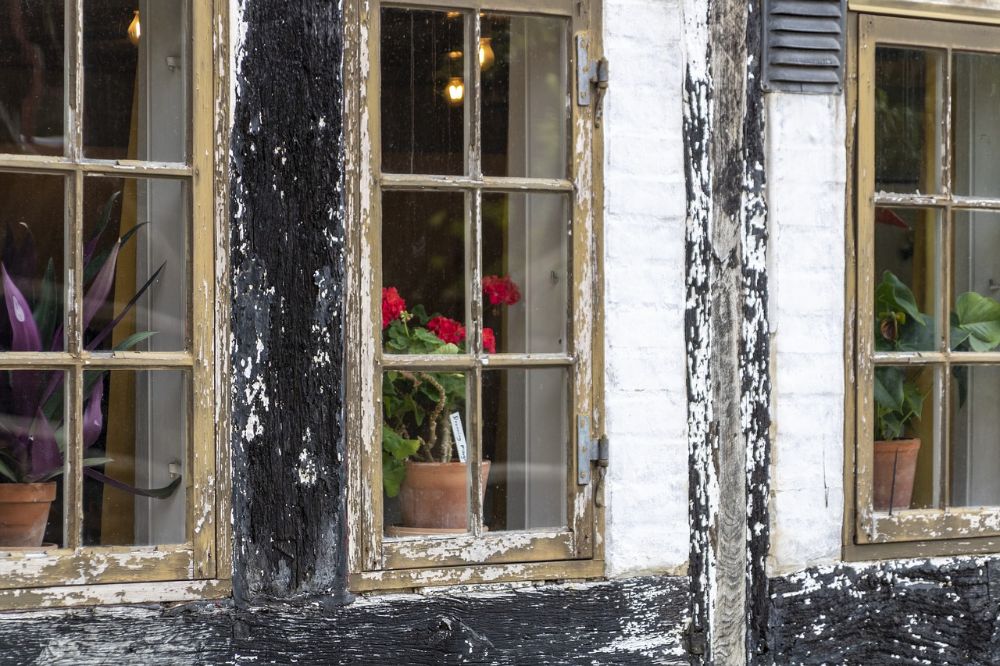 You've found the house of your dreams and are ready to make an offer – but before you do, you've heard that you need to commission a property survey. But which one do you choose?
Well, the Royal Institute of Chartered Surveyors (RICS) offers three levels of property survey; the Home Condition Report, the HomeBuyer Report and the Building Survey. All three will provide a degree of insight into the building's condition, but a Building Survey offers the most detailed and comprehensive investigation.
Given the amount of information that a Building Survey is intended to provide, these inspections typically take the most time to conduct and cost the most out of any RICS survey. Of course, they still represent excellent value, providing they are appropriate for the type of property you are looking at buying.
If you aren't sure about whether a Building Survey is the right choice for your home-to-be, here are five questions that can help you decide.
Is the property especially large?
Does the house have more than five bedrooms, or are there outbuildings to consider? A Building Survey is the only type of survey that will afford your surveyor enough time to conduct a thorough investigation of an expansive home, including any garages, sheds, barns, annexes or other outbuildings associated with the property.
Is the building more than 50 years old?
All building materials will get weaker over time, and just because a property isn't showing any outward signs of decay does not guarantee that it's structurally sound beneath the surface. There's no exact rule for determining when a property becomes "too old" for a less detailed inspection, but 50 years or so is a good guideline for consideration.
Once you start looking at homes built over a century ago, you're more likely to find distinctive period features or unusual construction methods that won't be given enough attention in a less-detailed report. With a Building Survey, your surveyor should have extensive experience in inspecting historic properties and will be trained to identify the first signs of a structural problem.
Can you see obvious defects?
If a property appears to be in good order, a Home Condition Report or a HomeBuyer Report will make you aware of any underlying issues uncovered by your surveyor. If, however, a structural defect like timber decay or damp is apparent even to untrained eyes, a Building Survey will be able to provide detailed advice about how to tackle the problem. Your report will also give you an idea of the urgency required for the work and offer repair cost estimates.
Have there been multiple modifications to the original building?
Buildings are seldom designed for later alteration, meaning that extensions or conversions can sometimes cause problems later down the line. This could be due to moisture getting trapped or because of different construction materials shrinking and expanding at varied rates.
If you're looking at property with one or two routine modifications (such as a kitchen extension or the addition of a conservatory), a HomeBuyer Report should provide a sufficient investigation. However, if there have been multiple alterations, or several decades, between two parts of a building, it would be best to commission a Building Survey for a professional investigation of the property's seams.
Are you buying a listed building?
Alterations to heritage sites and listed buildings are subject to specific legislation and require special permission, known as Listed Building Consent. If modifications have been made to the property without LBC having been obtained, the current owner is liable – even if it was a previous owner that carried out the work.
A Building Survey will investigate any changes to the historic parts of the property and determine whether Listed Building Consent has been properly obtained. Considering the penalties include unlimited fines and the possibility of imprisonment, this is an essential part of the process.
Historic properties can require particular attention beyond Listed Building Consent. Specialist surveyors (such as HardingBond) will offer a range of additional services including timber frame repairs, consolidation of masonry and the reinstatement of lime renders, for example, all helping to preserve the property's original character.
Alternatives to the Building Survey
If your property doesn't meet these criteria then you may be wondering which of the other RICS reports you should commission instead.
Home Condition Reports are the most minimal survey, offering an overview of a property's structure without going into any substantial detail. They provide a "snapshot" of the house or flat on the day of inspection, making them ideal for confirming that a new-build home has been completed to the expected standard, for example. They are not, however, suitable for properties that are more than around 5 years old – these will benefit from a more comprehensive investigation.
The HomeBuyer Report is the next level of survey. These involve an inspection of all easily accessible areas of the property, identifying any risks or structural concerns. Problems are listed using a traffic light colour-coding system so that urgent issues are easily recognised. Providing the property is built using conventional materials and methods, shows no obvious signs of existing defects and was built within the last 70 years or so, a HomeBuyer Report should be sufficient.
Of course, the most important thing is that you get some kind of survey to help you make an informed decision about purchasing your new home. However, choosing the most appropriate type of survey will ensure you get the maximum value out of the final report. If you still aren't sure whether a Building Survey is the right choice, a reputable surveyor will be able to be able to help you decide.