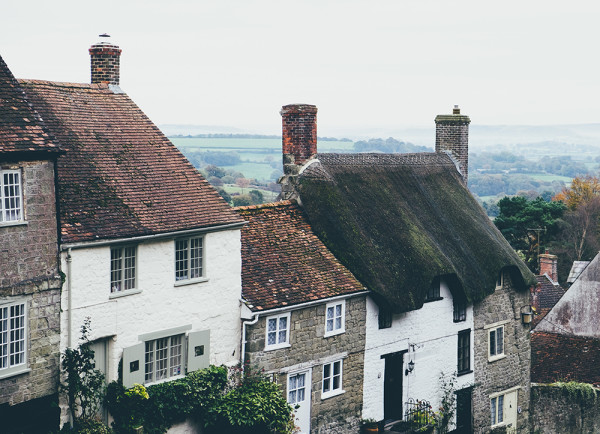 Traditional country cottages have never been more popular and it's easy to see their appeal. While these period dwellings were originally designed and built for the less affluent sections of rural communities, the modern home owner has come to appreciate both the enduring build quality and the wealth of endearing features characteristic of a country cottage. Add to that the quintessential bucolic charm of the rural 'chocolate box' setting, and what's not to love?
Refurbishing a traditional country cottage can be very rewarding as long as you approach the task with a healthy mixture of enthusiasm and realism. I spoke to Sussex interior design experts Pfeiffer Design to get their advice on how to proceed.
If you've acquired a period cottage that's in need of some TLC and you're raring to go, here are some essential tips you should take on board before you get carried away with your interior design project.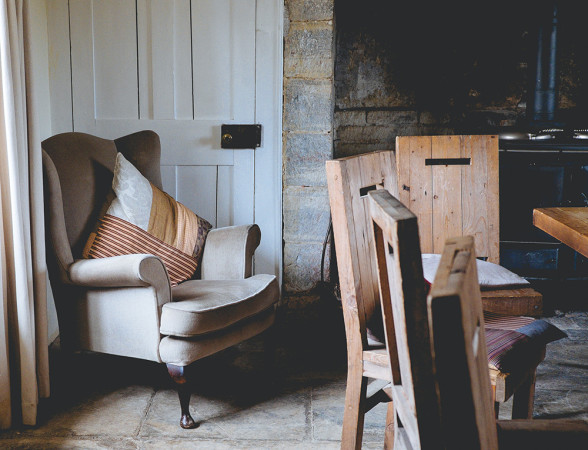 Get to know your new home
Advice Number 1 for any major property refurb is not to rush into it. Assuming the cottage is habitable, it's much better to spend some time getting to know the feel of the house including the current layout, the existing features, the impact of light and how you use the space. Ideally, give yourself a full year to experience the different seasons before you make any big restoration decisions.
Research the history of the property, its architectural style and local building traditions. You will be aware if the house is listed or in a Conservation Area but do you know what exactly this means for the refurbishments you are planning? Check and double check to avoid unnecessary expense and disappointment.
Respect the heritage of the building
A good starting position is to view yourself as a guardian of the building rather than its owner. After all, your cottage has been around for centuries and it's the period charm that attracted you to it in the first place. Make sure that any refurbishments are sympathetic to the existing property. This applies to building and decorating techniques as much as any interior decoration scheme.
There's no need to faithfully restore or replicate every single original feature in the house – after all, you don't want to live in a museum. That said, the type of design style that works in a cool contemporary city pad is likely to be completely wrong for a period country cottage. Striking just the right balance between the practicalities of modern living and the heritage building you are dealing with is crucial to achieving a result that looks and feels 'right'.
Be prepared to compromise
Put bluntly, cottage living is an exercise in compromise. Unlike many modern properties that can be treated like a blank canvas in terms of interior design, your period building already has a strong personality that dictates the direction of any cottage design schemes. If you change the building too much, it will no longer be a cottage.
Take space and light, for example. Part of the cottage appeal is the cosiness of the space, so don't expect generous room sizes or overly large windows. Heating is another issue. While you can, of course, install modern central heating or underfloor heating, be aware that traditional cottages were not built with damp proof courses and walls and floors need to breathe. Also, if you're not a fan of open fires or wood burners, consider the possibility that perhaps country living is not for you.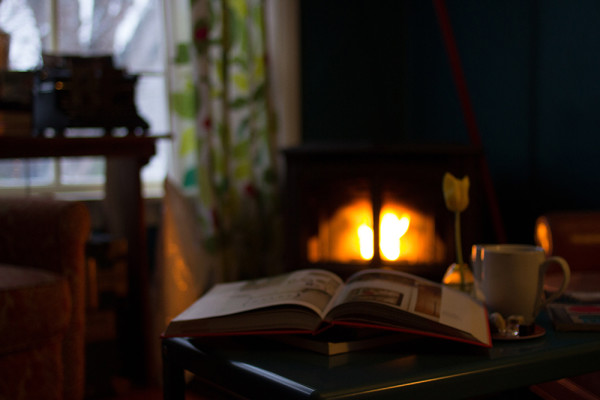 Enjoy cottage style decorating
A country cottage should be the epitome of relaxed living, meaning your approach to decorating and furnishing it needs to be flexible, not a perfectionist. Throw away any rigid preconceived ideas of how you think it should look.
Cottage style decorating usually means pretty and practical, casual and character, nature and nurture. In terms of interior design, choose soft colours, feminine florals or country checks, vintage treasures and an eclectic mix of styles to complement honest 'heirloom' furniture made from natural materials. The end result will be a wonderfully warm space that's unique and personal to you.
If you're looking for design inspiration to get the cottage look, help is at hand from a wide variety of sources. Why not go and visit some beautiful cottages, or take a look at Pinterest boards or interiors magazines, or contact a professional interior designer for a personal consultation.
Don't forget the cottage garden
Finally, it doesn't matter how lovingly you've restored and refurbished your bijou country home, no English cottage is complete without a classic cottage garden. From the ubiquitous roses round the door to lush, romantic, informal mixed planting schemes in combination with traditional landscaping materials, it's the perfect idyllic setting.
Whether you're a gardening novice looking for general advice on herbaceous borders, or you need expert guidance on how to design your cottage garden, the results will be well worth the effort.