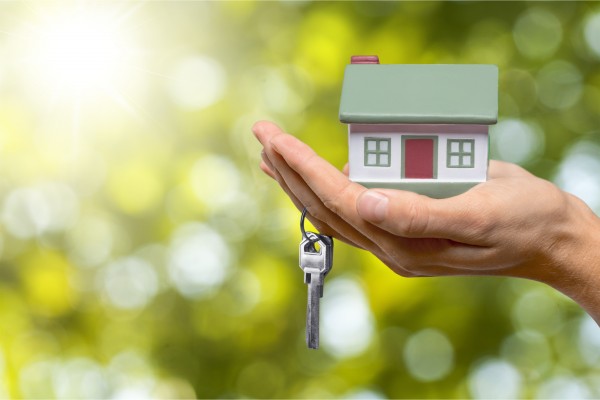 In some of the most desirable locations in the UK, selling your house is easy. However, selling isn't achieved quickly for all of us, despite how beautiful our homes are or how much we want to get settled in to our new place! So, how can you sell your house faster without compromising on the price? Here are five ideas to speed up the process…
First, remember that potential buyers aren't simply investing in a property. What they're actually buying into is the lifestyle you're selling them. So, it pays to make it as attractive as possible! Tidy away the clutter and smarten up the place, but be careful not to remove too much personality. For example, catching a glimpse of the family photos and a cosy dog bed will go a long way towards selling your home to a young couple who want to get out of their flat and start a family.
Second, bear in mind that not everyone is very good at seeing potential. You might love the purple walls in your living room, but this colour isn't necessarily something everyone else will like. Rather than hoping they can see past conflicting tastes and preferences, give your walls a fresh lick of paint in a neutral colour, such as white or cream. This is a trick that builders use when selling new homes that have just been built, knowing full well that potential buyers will have an easier time imagining their belongings in a space with a 'blank canvas'.
People enjoy being in a space where there's an abundance of natural light, so make your home bright and airy. You can do this by cleaning the windows thoroughly, putting soft lamps in dark corners and hanging mirrors opposite windows to bounce natural light around the room. This is particularly important if you're anticipating house viewings taking place in the day time: a need for overhead lighting suggests that your home is dark and dingy!
Also, be prepared to make some minor repairs. For instance, fill holes in the walls, replace threadbare carpets and replace a cracked tile in the bathroom: they're small details, and many buyers expect to be able to move into a home without having to do any DIY. So, do the repair work yourself, knowing that you can make your money back by selling the house to someone who's prepared to pay for the convenience of moving into a home that's ready for their family.
Finally, don't be afraid of a little 'staging'. Staging is all about dressing your house for sale and creating a mood. So, if you've got the time, make sure you've baked a loaf of bread or brewed a fresh cafetiere of coffee before viewers come to see your property – the smell will make them feel as though they're stepping into a dream home, not just a nice house! Leave freshly cut flowers and brightly coloured cookbooks on surfaces too, and hang clean, sumptuous towels in the bathroom.