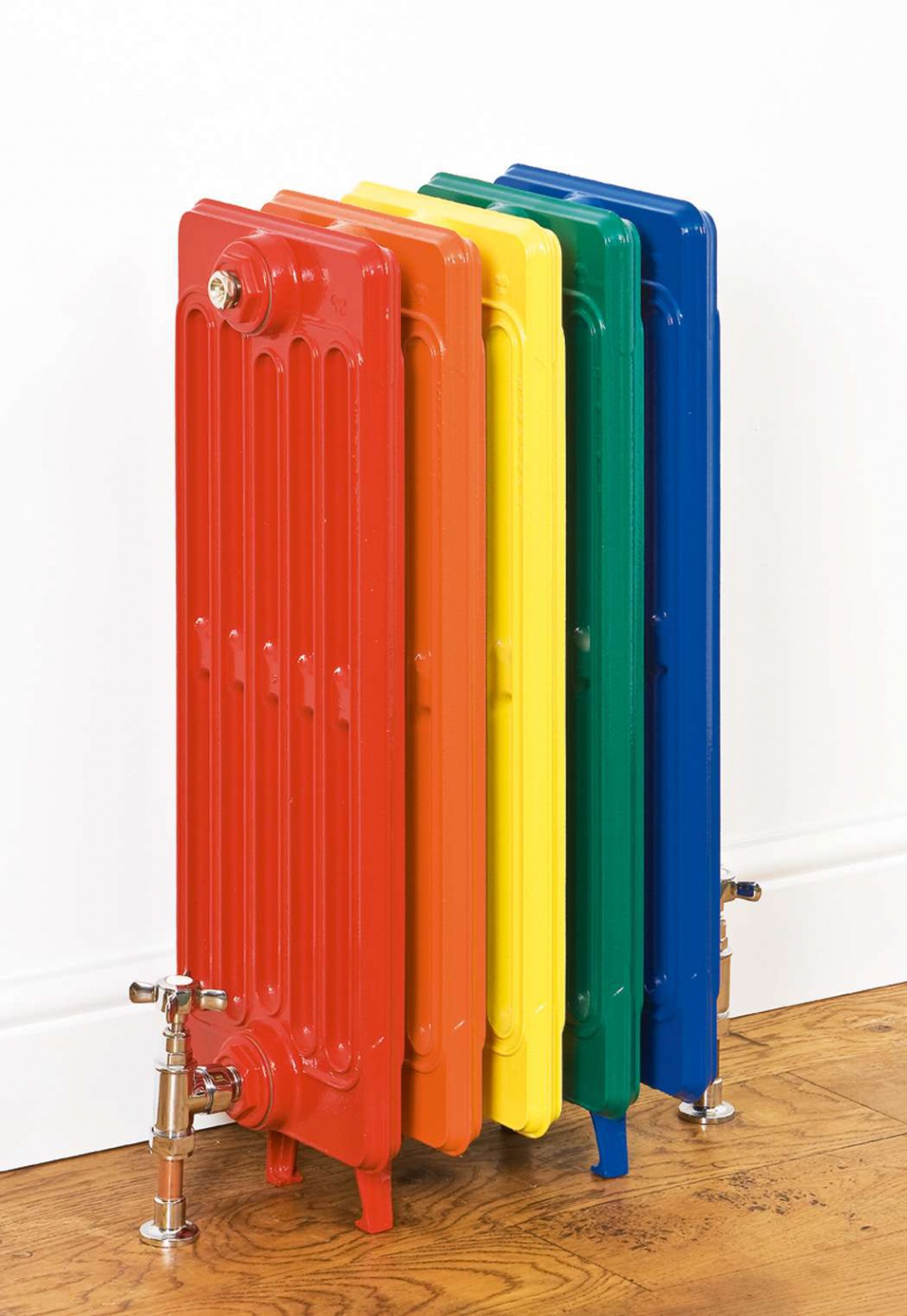 Until not all that long ago, choosing a radiator wasn't really a 'thing'. The options were purely utilitarian, and the final choice of product a job for the plumber rather than the interior designer. My, how things have changed.
These days, there are so many stylish designer radiator available that selecting the right solution for your home can be both exciting and daunting. One thing is certain though: the designer radiators of today are about so much more than simply providing the functionality of heat and warmth. What's more, there's no need to compromise style over substance or vice versa.
Living room radiators should complement your interior design scheme and look good in the heart of the home where you relax and spend time with family and friends. You can even – but don't have to – use a designer radiator to make a style statement or create a focal point in the room.
Here are our 6 top tips on how to choose the best designer radiator for your reception rooms.
    1. Work with your room scheme
If you're looking for a designer radiator to enhance the look and feel of your living room, choosing the right style and design must be your first priority. This applies whether you're selecting a heating unit to work as a feature or background item. The last thing you want is for your designer radiator to stand out for all the wrong reasons!
Before making a product choice, take a keen interest in the colour, shape and size of the radiators on the market – here's a great selection of designer radiators to inspire you – and make doubly sure that your preferred choice fits in with the rest of the décor. While it obviously comes down to your personal taste at the end of the day, remember that the designer radiator you choose should look always look nothing less than fantastic in the space where it is going to be installed.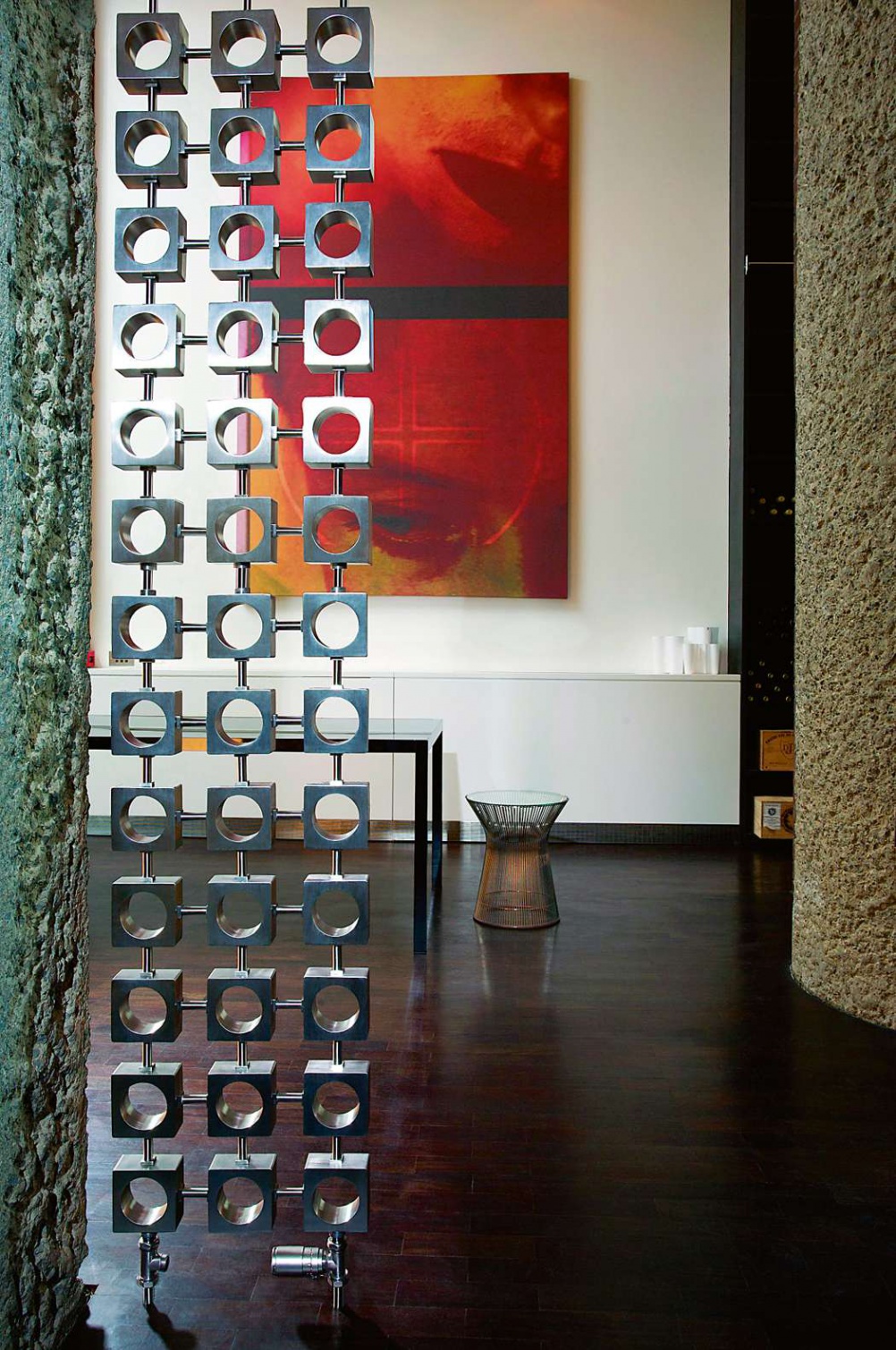 Image Source: Home Building
    2. Subtle design choices
Finding a designer radiator that's both subtle and stylish shouldn't be difficult. With such a wealth of gorgeous premium products on offer, choose from horizontal panelled radiators for a sleek, minimalist look, traditional cast iron models for a more classic look, and plenty of understated designs in between.
Particularly if your interiors scheme is already quite strong, you may not wish to add more drama with something as mundane as a central heating appliance. In that case, stay away from bold designs, colours or materials that can distract the eye away from the focal points already in situ.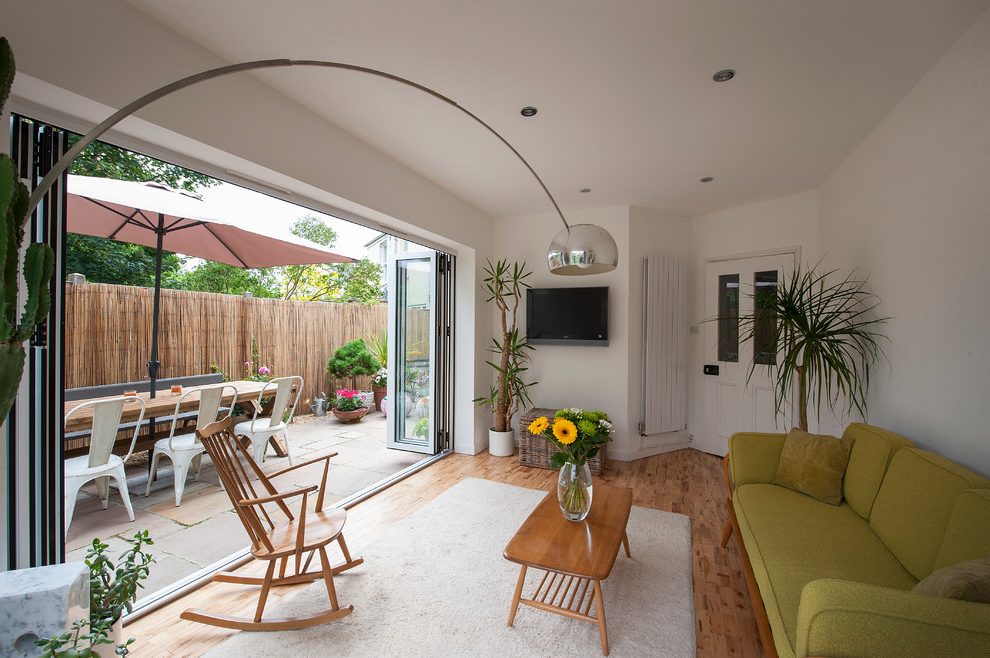 Image Source: Pin-Insta-Decor 
    3. Bold statement pieces
On the other hand, if you're so inclined, designer radiators are the perfect way to make a bold statement in your home. Choose a visually striking shape and material to give the impression of a contemporary painting or sculpture that adds texture, colour and a 'wow factor' to your living room.
Polished chrome or aluminium radiators are often seen as the most adventurous choice for modern homes, and coupled with powerful heat output you'll be able to blend form and function seamlessly.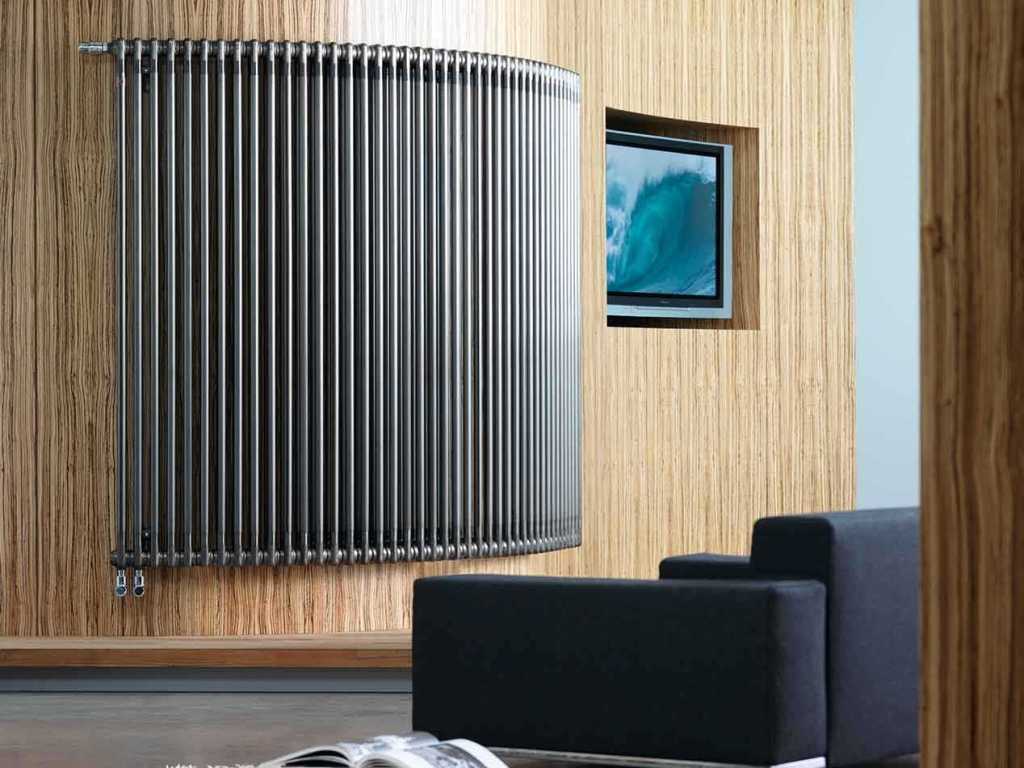 Image Source: Essenziale-HD
    4. Choose the best material
Style and material go hand in hand when you're selecting the best designer radiator for your living room, but so does the size of the room. Ask yourself a few key questions: Does the room have good levels of insulation, with double glazed windows? Is your living room small and cosy or large and airy?
Aluminium radiators are quick to heat up and cool down, which makes them less suitable for larger spaces and better suited to delivering quick bursts of heat in smaller rooms. For large living rooms and reception spaces, a cast iron radiator may be a better choice as it is slower to heat up and cool down.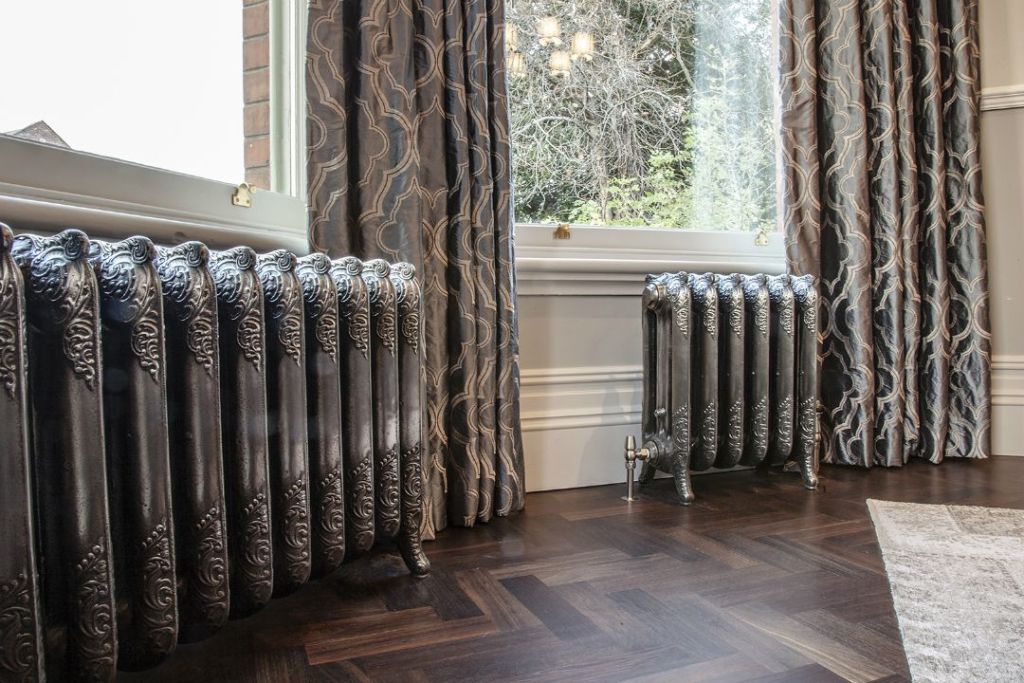 Image Source: The Essex Barn
    5. What's the BTU?
The heat output of a radiator is calculated in terms of BTU (British thermal units per hour) to tell you how much energy it will put out. It's always a good idea to check the BTU of your living room using an online BTU calculator – and yes, there's an app for that!
Using measurements such as room dimensions, insulation levels of doors and windows, and other building details, this can help you assess the heat output requirements of the room. Armed with useful data, compare your required BTU with that offered by your favoured designer radiator to help you make an informed purchase decision.
    6. Select the right position
Unless you're simply replacing an existing radiator with a new designer model, you may have free rein to choose the best position for the new radiator in the room. The right or wrong location can make a substantial difference to the energy efficiency in your home.
Make sure that your designer radiator is not placed behind the sofa or other large furniture item, as this will block the heat and make it very difficult for it to radiate through the living room.
On the other hand, there are good reasons why radiators are often placed underneath a window. This position is designed to optimise convection heating, meaning the cold air from the window will lift and push the hot air rising from under the window further into the room – thus minimising the effect of the cold air while maximising heating efficiency.