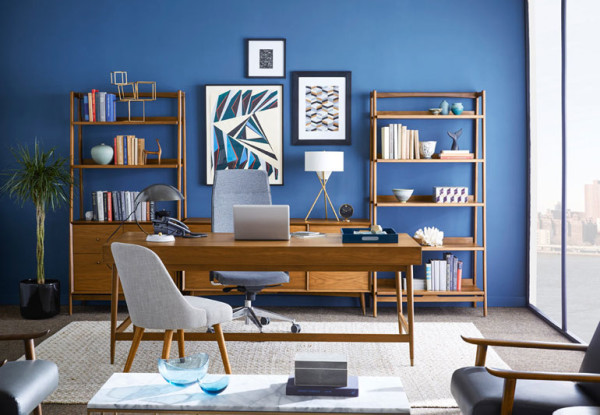 If you're a tenant it can be hard to make your home more attractive without getting on the wrong side of your landlord. While you can change the decor of your home, you do have to leave the property in the same condition as it was in when your tenancy began.
However, there are lots of ways that you can put your own stamp on your home. Here are our top seven tips.
Choose new curtains
Hanging new curtains is easy and it can give your home a brand new look. Use the existing curtain poles and fixings and simply replace the old curtains when you come to move out.
Use wall paper panels
If your landlord doesn't want you to redecorate, you could consider pasting your favourite wallpaper to MDF panels instead of the walls.
You can use this panel as a headboard behind the bed or as a feature wall with patterned wallpaper.
Use matt paint
Gloss paint may be your preferred choice but your landlord may not be so keen. While you may want glossy walls particularly if you have children matt paint is a better option.
Light up your life
Rather than paying an electrician to install a brand new light fitting, consider using floor and table lamps. You can create a soft and subtle mood by using lamps and you can take them with you when you move.
Accessorise
You can spruce up your home and add a splash of colour without completely redecorating. Using soft furnishing such as cushions, throw overs and blankets can help you to put your personal stamp on your home.
Cover the floors
Don't spend money on new floors or new carpet. Instead, cover floors you don't like with rugs. As well as giving your property a homely feel you can also take them with you.
Stick around
If you want to add colour or a design to a wall then why not consider stickers? There are lots of imaginative sticker designs available from trees, city skylines and world maps. You can also add stickers to bathroom or kitchen tiles.
Stickers can be removed when you move out of the property and they shouldn't mark the walls.
Search property to rent from private landlords and letting agents on TheHouseShop.com property marketplace