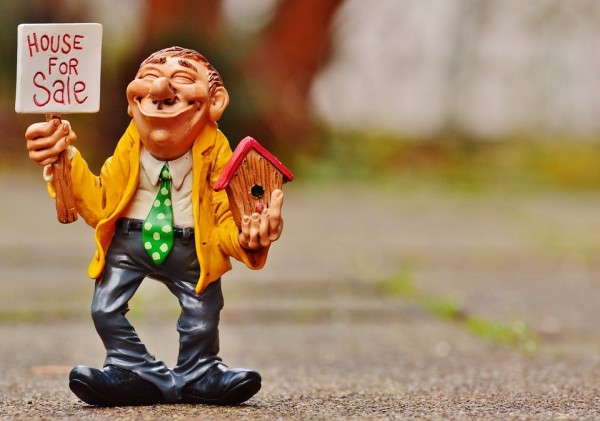 Australian property owners can get more bang for their buck when it comes to getting a profit from the sale of their property. Property owners may neglect certain things that if not done, will have a detrimental impact on the sale value of the property. Don't make the profit from your property sale dwindle because of some poor oversights. Make use of the following ways that will improve the aesthetic appeal of your home, as well as the perceived value of your property.
Hire a real estate agent that will advise you on the best presentation methods for your home.
The successful sale of your property starts by selecting the right real estate agent. A good sales agent will understand what buyers are looking for in the market and will advise you on the investments, changes or fixes that you should make to your property to give you the best chance of selling your property for the price that you want. Choosing the right sales agent can be challenging. That's why you should search and review prospective property sales agents using LocalAgentFinder's comparison service.
Freshen up your property with a paint job.
You can choose to do it yourself or to pay an expert, but a lick of new paint on the interior and exterior of your property will make the property look 'just like new'. Choose colours that are vibrant and that can contrast well with alternative paints on windowsills and with the colour of your home's roof.
Render the outside of your property.
If you want your property to look more 'modern', then rendering the will give a new lease of life to your property. Rendering prices start from $30 per square metre and the full render of an average sized property of 400 square metres would cost approximately $12,000. The results from rendering are stunning and can add at least 10% to the value of your property.
Fix your fence.
A well-installed fence can do wonders for your property. It will improve the aesthetic appeal, improve the sense of security on the property, reduce noise and compliment the style design on your property. Several fencing options are available, including:
Picket fences.
Tubular fences.
Timber fences.
Batten fences.
Colorbond fences.
Revamp your letterbox.
Investing in a letterbox can be inexpensive, but the perceived value to your home can add hundreds of dollars to the final sale price of your property. Look into modern mailbox designs that will add to the character of your property.
Add a new lease of life to your windows.
Windows can often be neglected when it comes to design. They can actually enhance the aesthetic look with a few simple additions such as:
New curtains
New blinds or shutters
Revamp your property's flooring.
The interior and exterior flooring on your property contribute heavily to the visual appeal on your property. If your flooring looks old or damaged, then it will be in your best interest to invest in flooring options that will give your property a fresh new look. Internally, consider installing tiles, wooden planks, rugs or carpet. Externally, consider sealing your pathways and driveways.
Maintain your lawn and garden.
If your property has a garden or lawn, ensure that it is well manicured. Simple ways to achieve this include:
Regularly cutting your lawn.
Trimming the edges of your property.
Cut any overhanging branches or shrubs.
Making these simple changes to your property can unlock hidden profits within your property. The investment of a few hundred or thousand dollars could yield tens or hundreds of thousands of dollars in additional revenue from the sale of your property. Create a long lasting impression that will allow you to profit from the sale of your property.