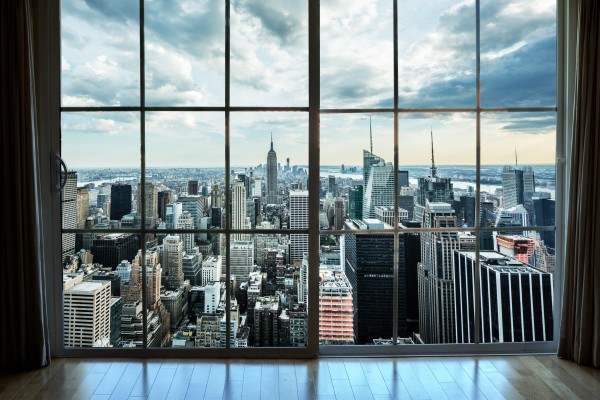 If you're looking to expand your property portfolio, you may have New York in your sights. And it's no wonder, as real estate in New York is big business. Many people are now looking to invest in New York property as a buy-to-let, which can yield great returns on investments both short and long term.
Of course, when it comes to buying property anywhere in the world it's always worth doing your research on where to buy, what types of property and how to go about it, before you dive in. With this guide to investing in New York property you can make informed decisions to ensure that you're making a sound investment and for the right reasons.
Timeframe
When looking at investing in New York property, it's important to consider whether you're planning to hold onto the property for a while to make the most of rental income and appreciating house prices or if you want to flip if and sell in just a few years.
With the former, you're better focusing on buying a property in a better neighbourhood or certainly one already on the rise. Whereas with a flipper, buying a quick renovation property below the market value in a less desirable area can make more sense.
Location, Location, Location
As with any property purchase, location is key to your rental return and future sale price. Asking local realtors for advice on upcoming areas where growth is anticipated, should result in higher increase in equity and rental income long term.
Sale Price vs. Rental Price
Make sure you're looking at the investment from both a sales and rental perspective; comparing the growth in rental price increases as well as sale prices. In some areas the property values are much higher than the rental values, so could prove to be a better flip property than a long term one.
House or Apartment?
You may want to get as much space for your money as possible, but always factor in that buying a house will add a lot more maintenance hassle and cost to the investment, and you may have to arrange maintenance yourself.
However, many apartments in New York are in full-serviced buildings that will be covered by the overall maintenance costs. Plus in theory with a smaller space the general upkeep should be less too.
Make Size Matter
You may think that bigger bedrooms is a plus point in buying a property, but in fact, if you're planning to rent your property, renters will pay a premium for more bedrooms regardless of their size.
Therefore when considering properties, go for ones with more bedrooms, even if they are small or certainly a place that has the space to add another bedroom to make it more appealing to the rental market.
Tax Abatements
There are a number of properties in New York that offer tax abatements, which means they have a lower tax rate for a set period of time. If you can bag a property in such a building, you can save yourself some cash in both the short and long term, as by the time the taxes rise you will have already paid off significantly more of your mortgage.
Buy in Good Condition
You may not mind a bit of a renovation project, but bear in mind that all these renovations will come at a price. Investing in New York property that is at least in reasonable to good condition will mean there's minimal work to be done to get it ready for rental, and should also lower long-term maintenance costs.
Seek Legal Advice
Finally, before you part with any money, make sure you seek legal advice and get a lawyer to check over the property's financial credentials and possibly arrange for a survey to identify any structural problems with the property.