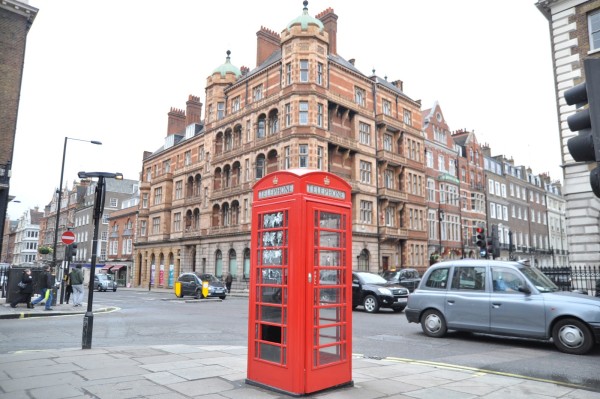 London is a vast and difficult place to navigate, especially in terms of the property market. There are so many options available that any kind of buyer is problem in for days', weeks' or months' worth of browsing to find the place that's just right for them. If you're one of those people wanting to move into or around London then here are a few London boroughs that might have the property you're looking for:
The best of the best
If you want quality – the best you can get – and money's not an issue then Kensington and Chelsea is where you need to be looking. The cost of these sorts of properties are steep, averaging £1.3m for a house and a monthly rent of almost £3.5k, but you won't find anything but top of the line. The houses are phenomenal in size and you would probably need an excellent man and van company in London to haul enough furniture to fill a property. It's located to the west of central London, so museums, theatres, galleries and the rest of the wonders that London offers are only a short train ride away. It has more than a few gardens and parks and the borough extends right up to the Thames where you can find some beautiful apartments overlooking the river. This area is all about luxury, so if you're looking for a stunning property to turn into a home then look no further.
Where the party is
If you're a creative, a party goer or are fascinated by the art culture then Hackney is a good place to explore. If money's no object then Shoreditch would be the better option and Dalston would be for those on a budget. In this East-London borough you'll find eclecticism at every turn, with a seemingly endless supply of quirky restaurants, pubs and shops, cute little parks, art galleries and creative people. It's the epitome of urban coolness. Here the ideal property to look into would be a flat and although these average at £1.5k monthly rent the range of prices is pretty big. It all depends on where you're looking. One of the best things about Hackney, though, is the travel. Bus stops can be found on practically every corner and most people prefer to bus or walk than drive. There are overground stations to take you into central London and the further south in Hackney you live the easier it is to get reach a tube station. It's lively, it's urban and for the young creative it's absolutely perfect.
Suburbia
If you're moving your family to London and looking for a quaint, suburban property then have a look at Bexley. Houses normally range between £300k and £6.5k depending on if you're looking for a terraced, semi-detached or detached property. It's based in South-East London and it has most of what a family needs for a good price. There are some good schools in the area, lovely parks, and most of the neighbourhoods are occupied by families and tend to be safe. Getting into central London isn't particularly easy because the tube services don't reach the area, but there are still overground trains and several bus routes that your children can take to school and you can take to work. There are shopping areas and restaurants dotted around the borough, so you have everything you need in close range. If you're looking into modest, family life, why not take a look?
Find Properties for Sale in London and the Surrounding Area: