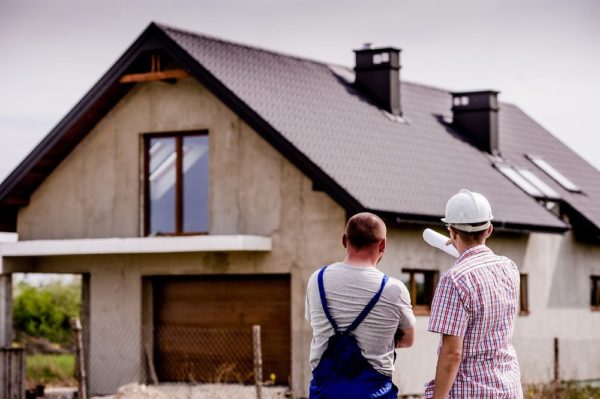 When you buy a property one of the key things that you need to think about is whether you are going to have a survey carried out. Some buyers believe that a survey is a completely unnecessary expense that's not worth it, but this couldn't be further from the truth. Having a survey carried out is an essential part of the property purchasing process and can ensure that you are getting value for money and not investing in a property with problems or defects.
But even if you have made the decision to opt to have a survey you will be faced with a couple of choices to make: exactly what kind of survey will you have and who is going to carry it out for you? It should be noted first that there are many different options available and that the most important thing to do is to select a local surveyor with experience carrying out reports on properties that are similar to yours.
As you start to look into the different types of surveys available, you will come across the term RICS, which is often displayed prominently in a surveyor's advertising materials and website. So what is RICS and should you only use a RICS-accredited surveyor? Here we look into the types of surveys available and establish whether RICS is the only kind survey you should choose.
What is RICS?
RICS stands for the Royal Institution of Chartered Surveyors and itis a professional body that sets standards and regulates companies. RICS is well-known in the surveying industry as one of the major bodies for accreditation. When you choose a surveyor with RICS credentials, you are choosing a business that guarantees the standards of the organisation.
It is also true, however, that many highly experienced and skilled surveyors do not choose to become accredited through RICS for a wide range of reasons. You can usually tell because aside from not having the RICS logo on their site, they won't use the RICS terminology for the names of the reports (such as RICS HomeBuyer Report).
Are non-RICS surveyors safe to use?
Many property buyers assume that they need to choose a RICS accredited surveyor – either believing that surveyors have to be accredited to be legal or believing that they must offer a higher level of quality. While of course RICS sets a certain standard for their surveyors, it does not means that non-RICS surveyors are automatically worse. In fact it is the case that many surveyors choose alternative professional bodies such the Residential Property Surveyors Association (RPSA) and hold qualifications through organisations like the SAVA School of Surveying.
In short, you can't tell the level of quality you are going to get from your surveyor purely through the accreditations they have to their name. It is important that no matter which surveyor you are thinking of using you should do your research into the work that they do and whether they are going to be suitable for surveying your property.
A huge variety of surveys available
There is a huge variety of survey types to choose from. It is important to note first that RICS-accredited surveyors use specific RICS terminology for their surveys. There are three standard types of survey:
RICS Condition Report – the most basic survey type designed only to identify major issues and urgent defects. Generally best for
RICS HomeBuyer Report – this is the popular option that looks into issues such as subsidence, damp and other structural concerns
RICS Building Survey – this is the most comprehensive standard RICS survey, going into specific detail in an in-depth report
For non-RICS surveyors you will probably find different names and services available, although typically surveyors follow the same basic idea – three levels of depth to allow you to choose the most appropriate option for you. Don't be put off by companies not using the same names for their services as RICS companies, they will usually be happy to explain their different survey options to you.
It may be that you require a survey that doesn't fall under RICS categories. Perhaps you are looking into buying a period property and required in-depth period property specialists or it could be that you are worried about a specific element of a home and simply want more details on it. Check with the surveyor what they are happy to carry out for you.