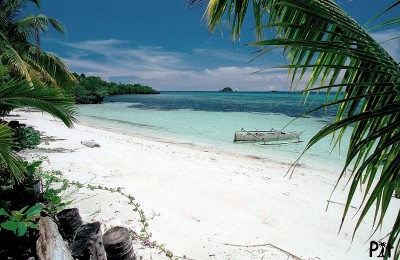 With summer soon approaching, we can't get our swimsuits on fast enough. As we all celebrate the New Year in style, January soon becomes dull, wet and frustrating as we have to take off our Christmas slippers and head back into the office. As we wait for that far away January pay check, we soon enter February which still seems lifeless, gloomy and well, typical English weather. As we head home from the office (not seeing daylight since last year), the thought of a relaxing and warm escape is the only thing on our minds. However, this year the idea of a conventional holiday away isn't exactly what you're dreaming of, you're thinking of an island retreat which offers different experiences which could help you tick off that New Year Resolution list and make 2015 a year to remember. Furthermore, I have put together a list of the five best island retreats with a short summary of the experiences they offer and a website link.
Peligoni Club, Zakynthos
With a focus on lifestyle, The Peligoni Club offers a day on the water in their Watersports Centre which includes access to boats (for total beginners to the advanced), windsurfing, SUP and Kayak facilities. As the sun sets, The Peligoni Club welcome you to their BBQ nights, live music and dancing, or if you fancy a quiet night in, they have a relaxing sanctuary. The Peligoni Club promises to revive family connection and is thus very popular for families with teenagers.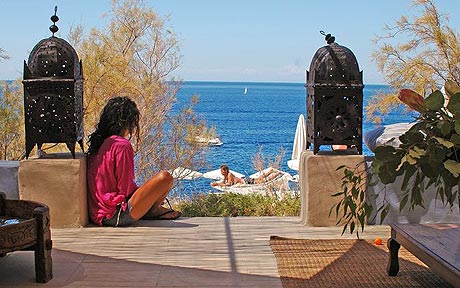 Bishop's House, Iona
Built in 1894 and situated close to Iona Abbey and with the Columba's Chapel in the heart of the house, Bishop's House offers a unique space for individuals to find peace in the house with other pilgrims. Offering a few led retreat services with a library of theological works and general reading material for you to relax with, this Holy Island provides you with the ultimate escape from your busy schedule. Bishop's House is open for bookings from March with themed open weeks stated on the website.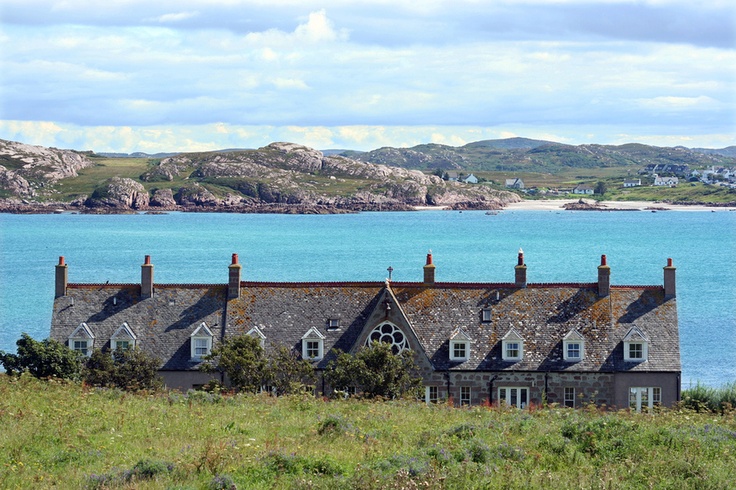 Hawaii Island Retreat
The Hawaii Island Retreat at Ahu Pohaku Ho'omaluhia is an eco-boutique hotel and spa which is "the gathering place of peace-giving stones." Set among towering ever-greens and ocean breezes along Hawaii Island's North Kohala coast, you can unwind on 50 acres of gardens, wild groves and ancient valley trails. The Island offers elegant accommodation that is in complete harmony with nature. Inspiring romance, this retreat is the perfect setting for a Wedding, Vow Renewal and honeymoons. With the jaw-dropping outdoor area, this retreat offers gatherings and classes which demonstrate sustainable living and how to find one's balance with nature.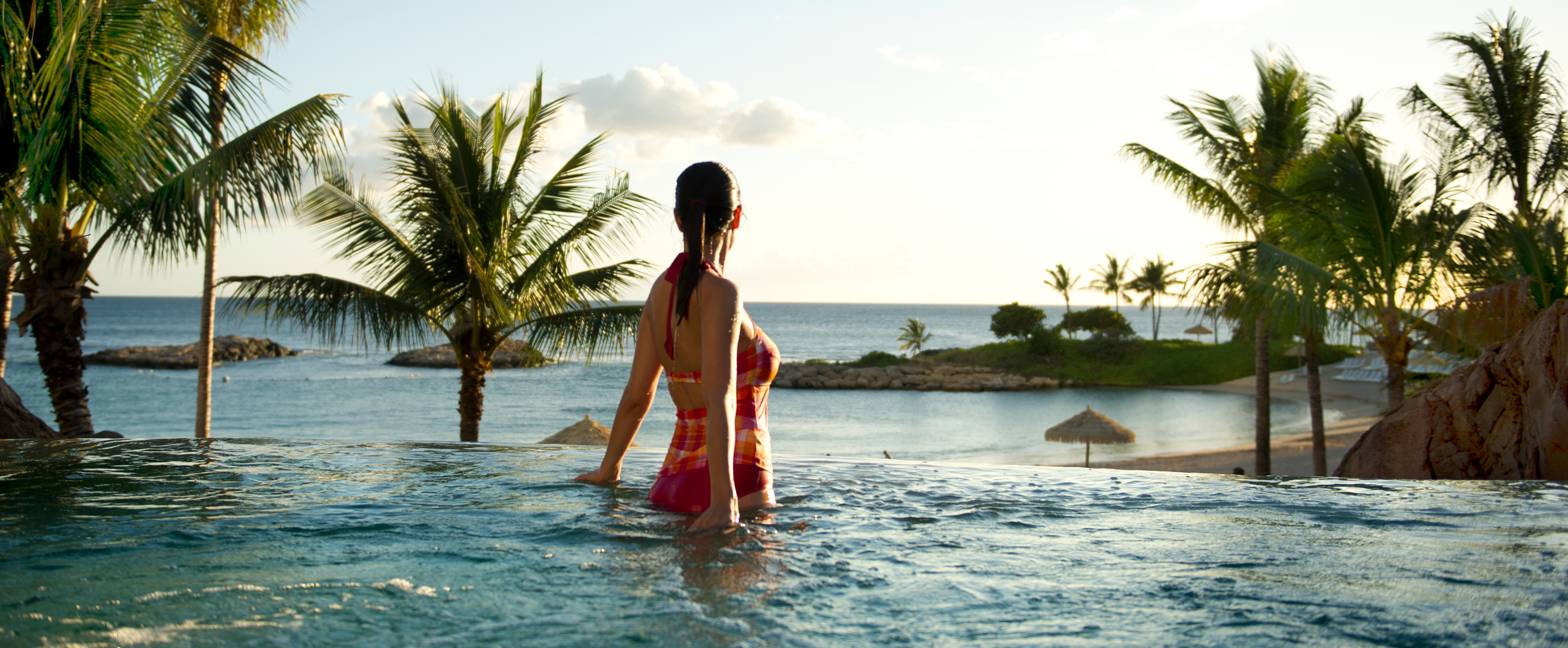 To clear, cleanse and renew in ancient Hawaii, this Island provides an array of packages for everyone including a Detox retreat with teachings on methods of healing, gentle mediation and guided walks to a Girlfriends Getaway to celebrate and deepen your meaningful relationships and superb spa treatments designed for quiet reflection.
Website: www.hawaiiislandretreat.com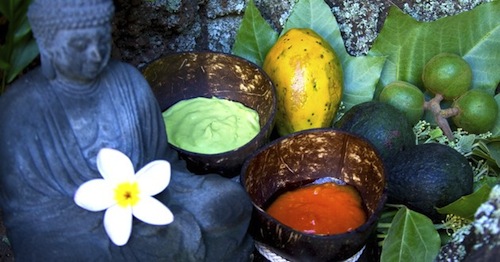 Orca Islands, Washington
For the first time, relationship Drs. John and Julie Gottman invite you to a very special 2 day private retreat at their own island home. With only 10-12 couples allowed at these exclusive retreats, John and Julie promise a full attentive stay at their tranquil resort. With activities such as informal lectures, partner to partner exercises and story-telling, this retreat will teach you an array of skills including how to deepen affection, respect and closeness to one another as well as repair past hurts.
Website: www.gottmancouplesretreats.com

Amanoi, Vietnam
Situated on one of Vietnam's most beautiful bays, Amanoi is a contemporary beach resort embraced by a national park. With awe-inspiring landscape, cuisine and Spa, Amanoi offer an exclusive hideaway package which overlooks the marine nature reserve whilst also providing guests with slow walks along the coast. With your three day stay, you can enjoy a different daily activity with options that include private Yoga or Tai Chi classes, a Vietnamese cooking class, guided snorkelling or trekking in the National Park. With its captivating views and exceptional retreat options, Amanoi is definitely the ideal of a secret escape.
Website: www.amanresorts.com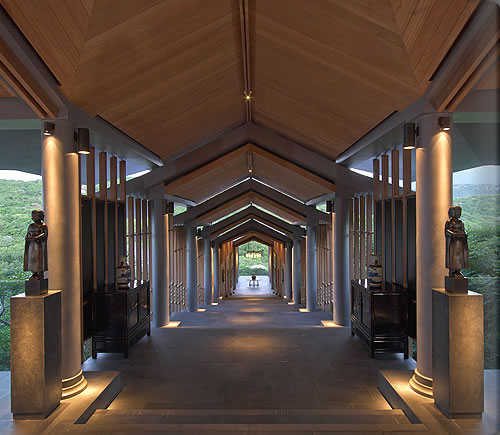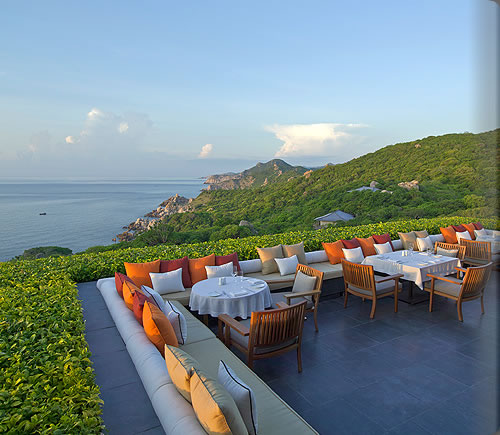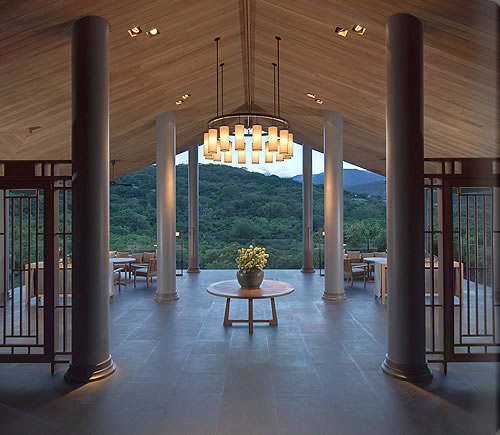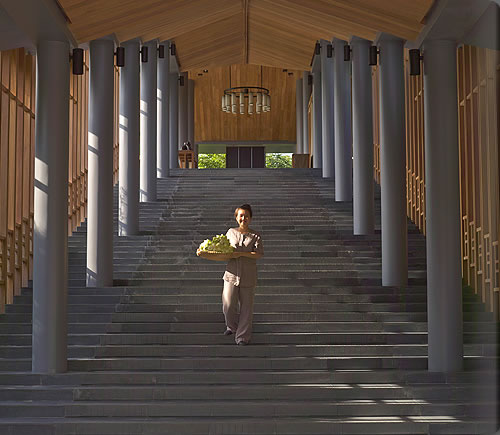 by Liane Davis