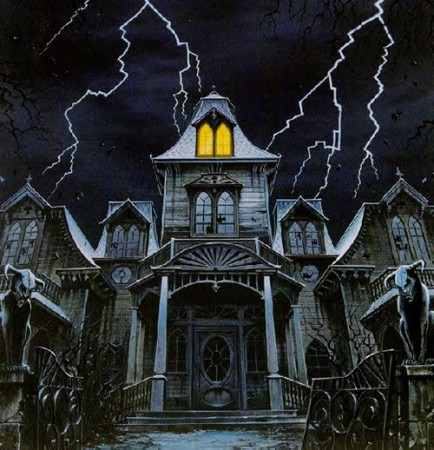 Do you believe in ghosts? A lot of people do, and they say they have very good reason to; they claim to have lived in or have visited a haunted house. You may dismiss them as mania, delusions or hoaxes, but there are still plenty of scary stories to be found in British houses. Here are just ten of them:
Image courtesy of BBC
10) Belgrave Hall in Leicester has been the location of several haunts, the most famous of which is a strange white figure caught on the CCTV camera, resembling a Victorian woman.
Image courtesy of BBC
9) Chingle Hall in Goosnargh includes reports of a rafter igniting and then extinguishing itself, objects being moved and ghostly monks.
Image courtesy of paranormal.about.com
8) Raynham Hall in Norfolk is famous for its brown lady. Reports about her began in 1835, and she was described as having a brown dress and empty eye sockets. She hasn't been spotted recently, though, and lets hope it stays that way.
Image courtesy of mjwayland.com
7) Renishaw Hall in Derbyshire has stories about a woman receiving three strange kisses and a coffin being found under the floor.
Image courtesy of www.tamesidehistoryforum.org.uk
6) 69 Spencer Grove in Stoke Newington no longer stands; a fire forced the family to leave. Before that, though, there were several accounts of poltergeists and a woman with hollow eyes.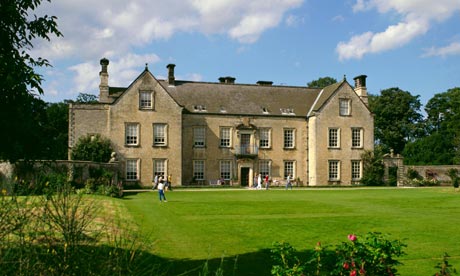 Image courtesy of TheGuardian
5) Nunnington Hall in North Yorkshire is said to be haunted by the ghost of Lady Nunnington, who is heard coming up the staircase. Other strange sounds heard include a party and the weeping of children.
Image courtesy of hauntedrooms.co.uk
4) Speke Hall in Liverpool is said to be home to a shadowy figure, a ghostly cavalier and a white lady who is apparently the ghost of a woman who killed her child before committing suicide.
Image courtesy of hauntedrooms.co.uk
3) Croxteth Hall in Liverpool has had several reported hauntings, most significantly, a strange figure on their CCTV cameras.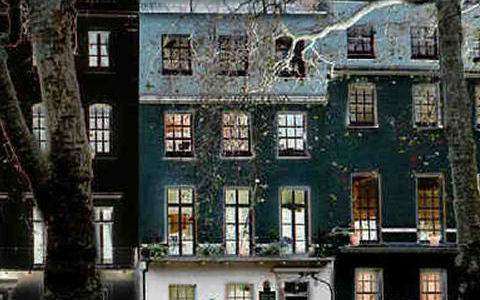 Picture courtesy of scaryforkids.com
2) 50 Berkeley Square has been called the most haunted house in London, and has earned that title through tales of unfortunate guests spending the night there. These include a man sleeping in a chamber to disprove ghosts, only to die after midnight, two sailors who broke in and faced a horrible phantasm, and several accounts of flashing lights and mist. It is now occupied by booksellers Maggs Bros, but even they have reported strange happenings.
Image courtesy of Britannia.com
1)Borley Rectory in Essex may not be standing any more, but having held the title of the most haunted house in England is still worth noting. The ghosts reported to be haunting these grounds included a disappearing nun, a carriage with headless drivers and strange messages written on the walls. Even after it was burned down and demolished, strange things have been reported here.
Find out more about spooky properties and haunted homes in the UK here
Gareth Paul Barsby