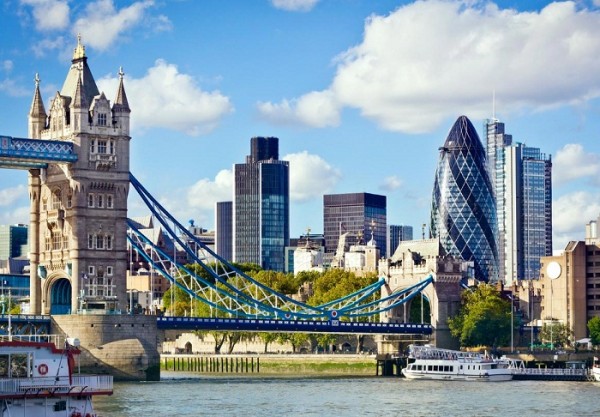 If you're looking for property in London, then finding the correct area is vital. If this is your first property search in London, it's likely you're coming to realise how tough the property search can be. However, no matter how tight your budget may be, there's sure to be something for you out there. Here are our top tips for the boroughs to look at.
Richmond Upon Thames
Statistics have revealed that the residents of Richmond in the borough of Richmond Upon Thames are among the happiest in the UK. Richmond Upon Thames is close to central London but retains a unique village atmosphere. It's also a very safe place to live, with a low crime rate for London's typical standards.
Richmond itself is also something of a cultural hub and is home to several famous celebrities including Ronnie Wood from the Rolling Stones and the famous wildlife documentary-maker and presenter David Attenborough. With a number of cinemas, a famous park and Twickenham Stadium, there's something for everyone in Richmond. If you're interested, take a look at local estate agents such as Featherstone Leigh.
Croydon
Much loved by young professionals who are moving to London for the first time, Croydon has become increasingly attractive over the past decade or so, with the area undergoing a significant amount of regeneration. If you've got a low budget for London, Croydon is perfect, as you can avoid some of the higher central London prices.
The perfect mix of a bustling city centre and an abundance of green and open space, Croydon has something for everyone. A leader in financial, business and cultural sectors, the area is well balanced with a vibrant feel and multi-cultural make up.
Lewisham
Famed for its fantastic commercial area, Lewisham is a great area for those looking to make their first step into the London property market. Its commercial zone is one of the largest in South East London, and the council hopes to overtake Croydon as the borough's leading metropolitan hub, so Lewisham really is on the way up.
With 70 stores and over 330,000 square feet of retail space including Marks & Spencer, Sainsbury's, TK Maxx, H&M, BHS and Argos, there's something for everyone in Lewisham, and you can shop until you drop without having to travel into the pricier Zone One.
To conclude, there are plenty of options in London for first time buyers, you just need to know where to look. So give these three boroughs a try.
Find Properties for Sale in London and the Surrounding Area: