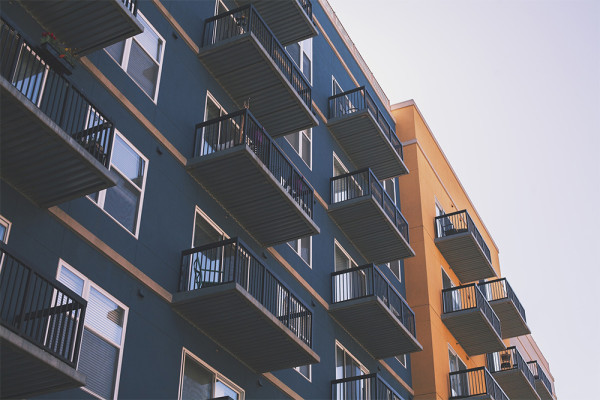 Buying your first flat can be one of the most exciting experiences of your life. Searching for a property that fits all of your requirements can be thrilling and making a decision on the home that you are going to be living in for the next few years feels important. But remember that you need to balance the fun with the need to be sensible.
A flat is a huge purchase – likely to be the largest you have made in your life – and making the right decision on the various aspects of homeownership will make an enormous difference to your quality of life. There's nothing wrong with enjoying the process of searching for a flat, but at the same time, there are some sensible things that you can't afford to overlook.
Here are six aspects of buying a flat that might not be glamorous or exciting, but if you get them right you will save yourself a lot of hassle in the long term.
#1.  Consider a mortgage broker
Choosing a mortgage is undoubtedly one of the most challenging decisions that you will need to make when it comes to buying a home. There are so many providers and lenders out there with a bewildering array of options available, and for a first-time buyer, this can be overwhelming. With issues such as deposits, fees, term lengths and rates to think about it is no wonder that people struggle.
If you are new to property purchasing you may wish to consider working with a mortgage broker. They will typically talk you through the process of acquiring a mortgage and then present you with a range of possibilities along with their advice on which is most suitable for you. An additional advantage of using a mortgage broker is that once you have chosen your provider and deal, the broker will help you with forms and paperwork to ensure a smooth process.
#2.  Set a budget before you search
Yes, buying is an exciting time and it can be easy to fall in love with a property. But if that property is too expensive you can find yourself in a position where you can't actually afford the mortgage that you have committed to. It's a much better idea to set yourself a sensible budget before you start your property search. Once again a mortgage broker or a financial advisor will be able to provide you help on this, including calculating your overall affordability.
#3.  Have a survey carried out
Once you have selected a mortgage and a property you would be forgiven for thinking that you can leave the rest of the work in the hands of your solicitors. But before you get to that, it is vital that you should have a survey carried out. Remember that this applies to flats as well as houses.
While your mortgage provider will have their own survey conducted, this is purely for their benefit to ensure they feel they could recoup the sale price of the property. It's important from your perspective to have a more thorough survey conducted into the condition of the flat. It may be the case that there are hidden defects or other potential problems that might be expensive to fix. Knowing about these issues in advance allows you to take those expenses into consideration.
#4.  Make yourself aware of any Party Wall issues
If this is your first property you might not yet be aware of the concept of the Party Wall. Whenever you have a neighbour adjoining your property, any shared wall is considered to be a Party Wall (unless specifically stated in any legal documentation). Effectively this means that the wall is owned by two parties. If, when you buy a property, you have any desire to make any changes to a Party Wall, you will need to get permission from the adjoining owner. Make sure you understand exactly what is responsible and has the owner of walls in your property.
#5.  Choose a good solicitor
Next, you need to ensure that you are working with a good solicitor. If at all possible you should rely on recommendations from people who you trust. A good solicitor will have the knowledge and skills to deal with the conveyancing process quickly and effectively.
#6.  Sort out proper insurance
Finally, remember that while it is good to be optimistic about your new home, you also need to be realistic, and that means investing in the right insurance. Talk to your mortgage broker about the range of insurance options available to you.