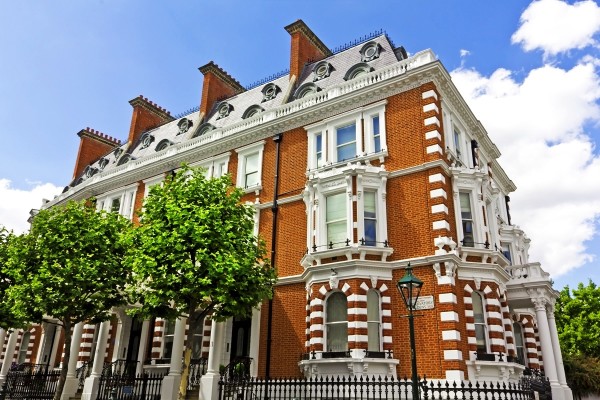 Many of London's domestic and commercial properties were constructed with basements. Originally these were primarily used as the servant's quarters where they lived and carried out many of the duties for the house. Now, of course, not many families have lived in staff, so this valuable living space is often wasted.
Due to building practices in the early 19th century, many properties, especially basements and cellars, didn't have any form of damp-proofing, so they were not only damp, but they were also cold and not an ideal place to live. Over the last two centuries or so building practices have changed considerably, and many of the damp, cold basements and cellars have been properly damp-proofed and are now used as living space, while at the same time, considerably increasing the value of the property.
You don't have to have a large basement with several rooms; many Victorian properties were built with smaller basements, cellar rooms or vaults, any of which can provide additional accommodation for many different uses.
Why is my basement damp?
It's damp because it is built below the ground which makes it particularly susceptible to lateral damp penetration. This type of moisture ingress is forced through the walls by hydrostatic pressure, which saturates the internal wall surfaces causing severe damage. It is very likely that these rooms were not constructed with any measures to prevent damp and therefore also leak when it rains. All in all, not an ideal place for living space.
Is it worth damp-proofing my basement?
Yes, without doubt, it is. Modern methods make damp-proofing a basement, cellar or vault far more practical and economical than it has ever been. In most cases, what you spend is immediately recovered, plus more, by the value that is added to your property. It is not only a good investment, but it also has the benefit of changing your lifestyle, because more space is always welcome.
How do I know my basement is worth converting?
All existing basement and cellars are suitable for conversion into modern accommodation, but they all vary, and some are easier than others.
If you already have adequate headroom, this is a bonus, if not, the floor can often be lowered to a certain extent without compromising the foundations.
Either of these will make the project much more straightforward but If the floor needs to be lowered below the foundations, then underpinning and the services of a structural engineer will be required. Whatever the problem it can be overcome with the help of experts.
If I decide to proceed what do I need to do first?
Before you start, it is a good idea to know what the extra space for is going to be used for. It may be a playroom for the children, office or study, an additional bedroom or bathroom or even a cinema room.
Different uses will require different services such as electrical sockets and lighting, TV and internet connections, heating and plumbing etc.
Whatever you decide, the project has to be planned, and the damp-proofing carried out professionally and thoroughly because the last thing you want is for the damp to reappear when your wonderful new rooms are finished.
Who do I ask about converting my basement?
In many cases planning permission or building, regulations won't be necessary, but It is very important only to use a specialist damp-proofing company who is a member of the Property Care Association (PCA) and the British Waterproofing Association (BWA).
They should be established, and experts at damp-proofing basements and offer a long-term guarantee. It is very important to differentiate between a damp-proofing specialist and a general builder and to shouldn't be considered. Initially, a qualified damp surveyor will survey your property and advise you on all aspects of the work, including the best method of damp-proofing for your particular project.
What damp-proofing options are available?
For internal damp-proofing, there are two primary methods. One is structural damp-proofing, commonly known as Tanking and the other is the installation of a high-density Polyethylene, studded membranes (Cavity Drain Membrane System (CDMS). One blocks the water from coming in, and the other allowed the water in, to be controlled into a sump and pumped out to drainage, chosen by the contractor.
How is Structural Waterproofing (Tanking) carried out?
First, all obstructions and wall plaster are removed to expose the brickwork, which is then thoroughly prepared and cleaned in preparation for 'Tanking'. The walls are inspected for water leaks, which are plugged by a high-performance waterproofing material as required.
A channel is then cut between the floor, and the wall and a waterproof floor/wall joint is created. A scratch coat of waterproof rendering is then applied to the wall, which is allowed to cure.
This is followed by applying two gauged slurry coats of structural waterproofing, at the approved rates, prior to the second coat of rendering which is allowed to cure. A finish coat of plaster is then applied to complete the system.
How is a Cavity Drain Membrane (CDM) installed?
There are two types of Cavity Drain Membrane, both are studded, high-density Polyethylene but one is for dry-lining and the other is meshed, which can be plastered directly onto.
A qualified damp proofing expert like Tapco Homedry will advise you, which one is suitable for your particular project. One of the advantages of using a CDM system is, they can usually be installed over existing plaster so there are less preparation and disruption.
First, a sump chamber and drainage channels are installed into the floor. Then the cavity drain wall membranes are installed using special waterproof ancillary plugs.
A larger studded floor membrane is then laid which is connected to the wall membrane with a special floor/wall joint. A pump is then installed in the chamber and plumbed to discharge any water to a place chosen by us.
Either a floating, tongue and groove chipboard floor or a floor screed is then laid before the walls either being dry-lined onto galvanised framing or plastered directly onto, using a hardwall plaster.
Can I fix things to the finished walls?
In both cases of damp-proofing, great care has to be taken not to pierce or damage the system. Things can be fixed to the walls, but you are strongly advised to seek the advice of your damp-proofing contractor before doing so. Ideally, items like skirting boards and architraves should be glued in position only.
Will my basement damp-proofing be guaranteed?
All reputable contractors who are a member of the Property Care Association (PCA) will offer a long-term guarantee for damp-proofing your basement. This can usually be insured for its full term by the Guarantee Protection Insurance (GPI). You are strongly advised to confirm this with your contractor, before commencing the work.
Find Properties for Sale in London and the Surrounding Area: