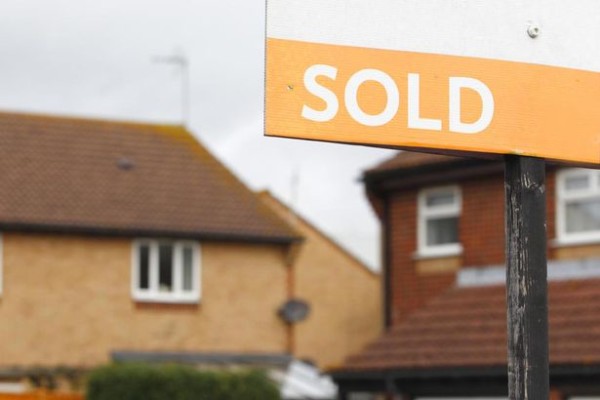 It's no secret that buying a home comes with upfront expenses. Most hopeful homebuyers plan for making a down payment and closing costs, but there are other fees that can sneak in and increase the cost of buying a home.
What are the hidden fees and how can you minimize the additional costs of buying a home? Keep reading to find out.
Closing Costs
Many homebuyers know that closing costs are involved with a home purchase, but they often don't realize how many costs there are.
Some of the common closing costs you're likely to pay include:
Title insurance – The title insurance is provided by the title company for a fee. It's a safety net that protects you against financial loss if there's an error with the title to the property. Often the seller and the buyer each pay their own part. You can save money by using a national title company that operates across the country.
Appraisal – The lender (or VA if you're getting a VA loan) will require that an appraisal is done to assess the true value of the property. The appraiser takes a look at the property and then compares it to recently sold homes in the area to determine the appraised value.
Escrow Funds – The lender is going to require that you pay taxes and insurance up front. The funds are put into an escrow account that's held by a third party escrow officer and used to cover the related expenses. The lender may require anywhere between 3-12 months in pre-paid taxes and insurance.
The closing costs will vary by state, but the three items above are typically a substantial part of the total. Get a good estimate of what you're likely to pay in closing costs and use it as a negotiation point when you put in an offer. If you're in a balanced or buyer's market the seller may be willing to cover some or all of the closing costs.
Home Inspections
There are a number of potential inspections that may need to occur before close. Most homebuyers choose to have a general inspection to get a better idea of the true condition and if repairs are needed. However, you want also elect to have a:
• Termite inspection
• Foundation inspection
• Property line inspection
• Sewer line inspection
• Mold inspection
Each of inspection is going to come with a separate fee. General inspection prices vary but typically fall between $300-450. In most cases knowing the real condition of the home is worth the cost.
Repairs
After the inspections, you should have the ability to request that the seller make repairs. However, that doesn't mean they will agree to make them. You'll have to negotiate with the seller to decide what will get fix and by whom before close.
Keep in mind a heated debate over repairs could cause the deal to fall through. Before you begin negotiating, decide what needs to happen at minimum for you to move forward.
If you have a VA loan certain repairs may be required in order to close. The mandatory repairs are essential safety issues such as fixing a broken window, repairing broken heating equipment, etc.
Survey
Does the house you plan to buy have an existing survey? In states like Texas, a survey is required before you can close. If there's an existing survey and nothing has changed significantly on the property (i.e. an addition, new fence, etc.) that can be used. If not, a new survey will have to be created, which is usually around $300-500.
HOA Fees
Is the house you're about to buy in a Homeowners Association (HOA)? Then you may have to pay HOA fees at closing or soon after getting the keys. The seller will have to disclose if the property is within an HOA, the fees involved and when fees are due.
Typically, the seller will pay all HOA fees that are due at close. But after that, you'll have to take over. HOA fees could be due monthly, bi-monthly, quarterly, semi-annually or annually.
Pre-Paid Mortgage Interest
Before the recession buying a home came with a unique advantage. There was a good chance your first month would be completely mortgage-free, depending on the day of the close. Today, that's not usually the case. You'll probably have to pay pre-paid mortgage interest from the closing date to the day the first mortgage payment is due.