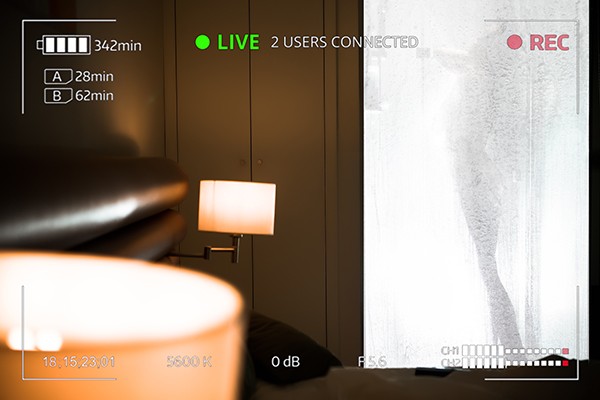 A forgetful homeowner received a shock when they were caught on video in the shower by a drone which was conducting a virtual viewing of the property. The unnamed seller from West London had used TheHouseShop.com to book a drone viewing service, which allows potential buyers to be shown around the property via live video link, no matter where in the world they are based.
But having booked in the drone appointment months ago, the homeowner had forgotten that the drone was due to arrive and was in the middle of taking a shower when the drone flew into the bathroom and began live-streaming!
Fortunately for our forgetful homeowner, her modesty was preserved by the steamed up glass and both homeowner and viewer had a good giggle after seeing the funny side of the whole fiasco.
When asked about the incident the homeowner commented:
"I must admit, I had totally forgotten that we had booked the drone viewing service and it gave me the shock of my life when mid-shower I noticed a small robot hovering in the entrance to my bathroom! Thankfully the viewers watching the live stream were very kind about the whole incident and we all had a good laugh about it at the end of the day."
Happy April Fools Day Everyone!
Lots of love, TheHouseShop