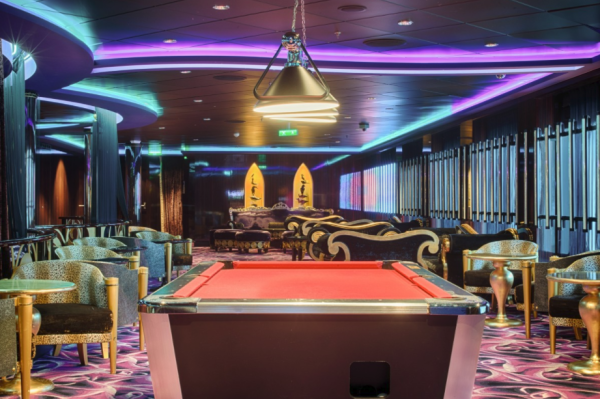 Your loft is a mess. You've crammed it full of junk and watched in despair as uninvited spiders have made it a webby, horror-filled muddle of chaos. You decide to take action. You're going to take back control of your home and send them six-legged squatters packing! But what do you do with the empty space? What can you do to make your loft different and unique?
Well, look no further because here are the four craziest loft conversion ideas that you never knew you needed… until now.
#1. Bar
An oldie but goodie. The bar is the go-to choice for all homeowners with a slight disposition to an alcoholic beverage. Not only will you be able to provide cheaper drinks than you would find at the local pub, but you will no longer have to drunkenly stumble home, waking up your neighbours at two in the morning with your (amazing) rendition of Wonderwall. You'll be able to kit the place out however you see fit and even be able to pick the tunes! It almost sounds too good to be true – all that's left is to come up with a decent pub name.
#2. Mini-Theatre
Why pay over-the-odds for expensive tickets to Les Miserables when you can get the kids to perform their version of Little Donkey over and over again for free? It doesn't have to be that grand, but if you're looking for loft conversions in Hammersmith, you might want to go to the Apollo first to get some ideas.
#3. Ball Pit Room
Need we say more? Let us paint you a picture; you're sat in on a Saturday night watching X-Factor when suddenly, you remember you've got a ball pit room waiting for you upstairs. You rush to the phone and invite all of your friends over. When they arrive, you all run upstairs and proceed to have hours of fun, just like the good old days when you were five and didn't have to worry about adult problems like taxes and rent. Oh, and the kids might just enjoy it as well.
#4. Inside Garden
Outside stuff inside? Now we're talking. How else could you relax in the park without leaving your house? This idea is admittedly a little unconventional, but if you pull it off, it can work better than you ever imagined. Now, we're not suggesting that you'll have to deal with all of the mud and bugs that we typically associate with our garden, but a few well-placed plants here and there and you're good to go. Who says you can't even get the deck chairs out and turn winter into summer?