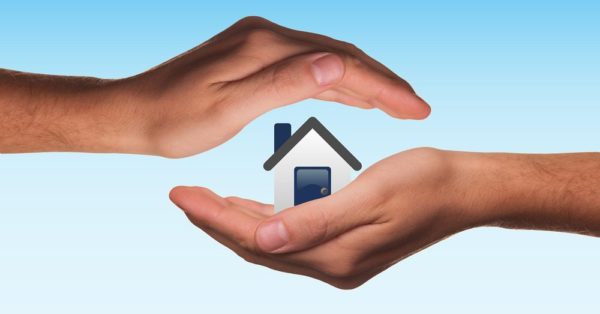 Is getting a property survey a complete waste of money or the smartest decision you will make when you come to buy a home? If you are purchasing for the first time you might not be sure whether you need a survey at all, and there are plenty of myths out there about surveys – so it's time to see whether there is any truth behind these misconceptions. Here are four myths about property surveys that you need to know before you buy a property.
Myth: The lender conducts a survey, so you don't need one
When you have agreed to buy a property it is true that your mortgage provider will carry out something called a valuation, which you will have to pay for. Many buyers will assume that this constitutes the mortgage provider carrying out their own survey on your property, and that if the property had any problems they would let you know.
However, this is not the purpose of the valuation. A valuation is purely to satisfy the mortgage provider that if you the property is worth what you are paying for it to provide them with security for the loan. The whole process usually takes around 20 minutes or less and the lender will not pass on any details to you.
That's why it is no important to have your own independent survey conducted so that you actually get an idea on the overall condition of a property.
Myth: Surveys are deliberately vague
Many buyers worry that their survey will not really be worth having as the surveyor will be deliberately vague and ambiguous to protect themselves from legal action being taken against them if other problems are uncovered. However, choosing high quality surveyors with years of experience will ensure that this cannot happen.
It is in the surveyor's interest to be as thorough as possible – after all, they will be paid whether or not you buy the property. Therefore they will typically go over the property meticulously to help you understand whether they are any problems that you need to be worried about. The final reports are carefully put together, and reputable surveyors will be happy to discuss the findings with you to give you a full understanding.
Myth: All surveys are the same
It's also a myth that all surveys are the same. The most famous is the RICS Homebuyer Report but there are also a less detailed (Home Condition Report) and a more detailed (Building Survey) version available. Additionally there are many surveyors who are not RICS-accredited, and so provide their own level of survey.
It is important to look through the different options available to you and choose the survey that is most relevant to you. If you are buying a large old house, it probably not advisable to opt for the lower grade of survey as this won't tell you very much about a property of that size. Conversely, there is likely no need for a Building Survey on a small flat – it's probably a better idea to have a smaller scale survey carried out first and if there is any suspicion of bigger problems, you can have a more thorough report conducted.
Myth: A survey is a needless expense
Many buyers are put off the idea of having a survey carried out because they believe they are parting with money for no good reason. Of course moving house is very expensive and you will be looking for ways to reduce the cost, so it could seem like a smart idea to forego the expense of the survey.
But this is a false economy. Surveys are typically not very expensive – even the most comprehensive surveys on large properties are available for less than £1,000. But what the survey tells you can be completely invaluable. It could be the case that it discovers the need for urgent work on the roof that would have cost you several thousand pounds in the very near future.
In the very worst case scenario, you have spent money and receive the news that the property is in perfect condition, providing you with complete peace of mind about the move. Whereas it may be the case that if problems are uncovered, you can renegotiate the price or ask for works to be carried out before you commit to buy.