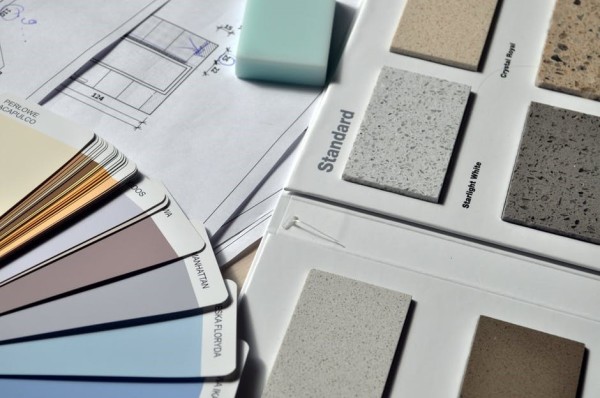 TV presenter and architect George Clarke knows a thing or two about renovation. He has a talent for transforming challenging spaces to beautiful and sometimes, bizarre homes. Therefore, along with the many lessons George has taught us, when it comes to renovation it's all about planning and preparation.
Renovating your home allows you to customise your home to your unique needs and tastes. You may be thinking of renovating your home and seeking the benefits, whether it be creating a more enjoyable space, reducing your energy costs or ultimately boosting your property's value. This is your opportunity to create your dream home. However, knowing how to go about achieving your goals can be challenging and renovation does not come without its risks. So here are George Clarke's top six tips when restoring, modernising, redecorating and revamping your home:
1.    Maintain Control Of Your Money
It is essential to have a budget, but more importantly how you spend that money and manage your finances. There is a logical order in which renovation works should be undertaken and preparing a plan of action is a useful way of estimating the likely costs of your protect. Make sure to fix the price for a job. Avoid hourly or daily rates – if you have the price fixed it's straightforward to achieve the work needed in a certain amount of time for the money agreed.
If you are keen on increasing the amount of space in your home by adding an extension or conservatory, consult a local architect that can help you make fantastic improvements to your home even on the lowest budget. An architect will advise you on building costs and recommend good local builders. You can have a better understanding of the finances needed for the project as well as help minimise stress.
2.    Have A Contingency Fund
Renovation projects are notorious for going over budget. This can be due to unexpected surprises resulting in more money being spent on the project. Ensure to have a reserve of money set aside to cover possible unforeseen future expenses. George recommends having a contingency of a minimum 10%.
3.    Find A Reliable Builder
George also states that 'a builder that is highly-recommended with a track record of reliability and good quality workmanship is worth his weight in gold'. Avoid picking a random builder out of the phone book! Instead contact friends, family, neighbours to recommend a trusted and established builder where you can check out the work they have carried out. As a reputable builder, you may be able to go and see further examples of his work giving you a greater confidence in his capabilities. By using a recommended builder you have the opportunity to speak to family or friends and explore their thoughts of their experience. Giving you an advantage to manage expectations.
4.    Don't Compromise On The Services
Don't compromise on the central heating, installation, the plumbing or the rewiring because of your overall concern for getting the space right. It is vital to get the services right first, getting any damp issues sorted and improving installation before starting on your renovation. By doing so you are spending on one of the most expensive things first, rather than last where compromises are more likely to occur. For example if there is a fault in your pipeworks which causes a leak in the bathroom, you will ruin that newly refurbished kitchen downstairs anyway. This could result not only in wasted time but greater expense to repair the damage. So get it done first and avoid wasting money later.
5.    Communication Is Key
The Truedor ambassador also believes in order to be successful at your renovation, good communication is everything. Communication is not only important to manage expectations with your builder but to also understand where you are in your project. What has been achieved? What is outstanding? What are the problems? This enables you to stay in control. By having a good relationship with your builder in a proactive and positive way you'll keep their interest in the project. Don't be afraid to be firm when needed in a reasonable way and asking questions – keep them on their toes and hassle them in the nicest possible way. Without building a good relationship and communication, you risk things not being completed and often for no strong reason. If the builder is aware you are on top of things, and the builder himself mismanages his time, he is less likely able to try and attempt to charge extra. Often good builders will communicate clearly with you however take the opportunity yourself to better manage your project.
6.    Keep A Retention
A retention is typically five percent, held in your contract and specifies that the builder will put right any defective work. The retention allows you to hold back the percentage of money during the six months' defects liability period. So for example some cracking may appear in the decorations due to the changing temperature. The builder therefore at their cost not yours, will need to come back and fix any issues. George recommends to have a good contract in place and keep a retention. In a situation that builder does not fix the issue, you have the right to bring someone else in and not pay the remainder of the monies to contracted builder.