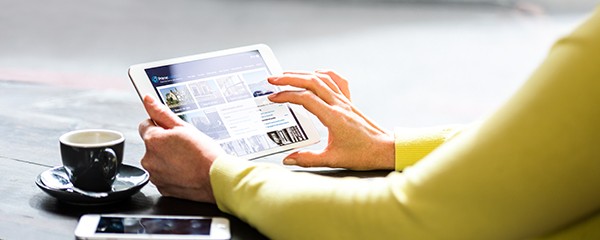 Are you planning to take an exciting step onto the property ladder? Or maybe looking to rent?
Our handy buying and renting hints and a FREE 30-day* trial of Experian CreditExpert could help you get into the best position to apply for a mortgage or rent a new home.    Check out our selection of tips, tricks and advice for renters or buyers and check your Experian Report and credit score to make sure you're in the best possible position to move into your dream home.

Top Tips for Home Buyers
Think about the full cost of moving
One-off costs like stamp duty, solicitors' fees and surveys can all add up while other ongoing bills will affect your budget.
Do your homework on mortgages
From trackers to interest only, take your time to understand which mortgage is right for you.
Brush up on your local knowledge
To make the best offer possible get to know the local property market – what's selling, where, and for how much.
Top Tips for Renters
Meet local property agents
Find local agents or landlords in the areas you'd like to rent who are likely to have the best local knowledge.
Consider the cost of utilities
Research the average cost of energy and water bills to include in your affordability comparison of different properties.
Landlords may check new tenants' credit reports
Landlords may review credit report data when you make a rental application to check your details are correct and look out for any adverse financial information.
Once you're clued up, take a look at your Experian Credit Report. Find out what you might need to improve before making a mortgage or rental application and put yourself in the best possible position to succeed and secure your new home.

Terms and conditions
*New customers only. Monthly fee of £14.99 applies after 30-day trial (if you do not end your membership). Trial period starts on registration – further ID verification may be required to access full service which may take up to 5 working days.
Copyright © 2016 Experian Ltd, The Sir John Peace Building, NG2 Business Park, Experian Way, Nottingham NG80 1ZZ, United Kingdom. Registration No. England 653331. All Rights Reserved.