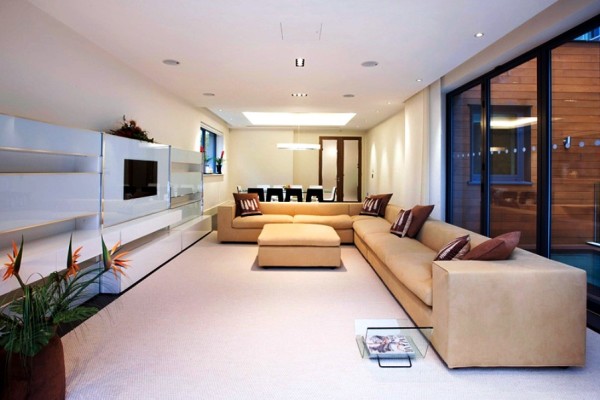 There's a significant increase in increase in new condo developments n Montreal and other cities in Canada due to the growing demand from homebuyers. If you're in the market for a new home, you may be wondering whether you should get a unit in one of the new developments in the city or if you should buy an old house in the countryside.
Real estate investment is always a serious matter considering the amount of money you will have to spend. Your chosen home will also determine the kind of lifestyle you will have in the next few years, at least.
A lot of home buyers already have an idea as to the perfect size and location of their dream home, but it can sometimes be difficult to find The One. Once you have found a property that fits the size and location you have in mind, the question is: should you buy a new condo or an old one?
Of course, it's not exactly in black and white. Both old and new condos have their own pros and cons. In order to help you make the best decision, we've listed a few things to take into consideration during your decision-making process:
Affordability
Consider the affordability of condos in the city of your choice – Looking at the different prices of condos in any given city will easily put things into perspective. Some neighborhoods may be affordable while others may just be too expensive for you budget.
Market Trends
Look at market trends. If the part of the city that you are considering settling in has a rapidly inflating housing market, consider buying a brand new condo.
A city that is developing fast is more likely to become a prized one, so a new condo's value can also increase quickly. In turn, you can sell it for a decent price in a few years.
Maintenance Fees
Look beyond the promise of low maintenance fees. Old buildings will typically need more major repairs and therefore will have higher maintenance fees. A new condo building may promise low maintenance fees, but if you are going to be a condo owner, you also need to think long term.
While maintenance fees of older condos can be quite high, that will also be the case with new condos after 10 or 20 years, and who knows just how much higher they could get?
The Little Things
Consider the small differences. With a new development, you may only see what you are buying from a piece of paper or perhaps from a video presentation. Floor plans are your only basis, while with older, pre-built condos, you see exactly what you are buying because it's already built. You can envision yourself in the condo like it's your own space. Subtle differences like this one are easily overlooked, but they usually turn out to be much more significant.
That does not mean however that you'll be better off going with an old condo. There are a lot of advantages to buying a new one, such as not having to spend a fortune remodelling the interior. See Precondo for a greater condo selection.
Consider these factors when you're trying to decide between a new and an old condo, and you'll be guaranteed to make the right decision.