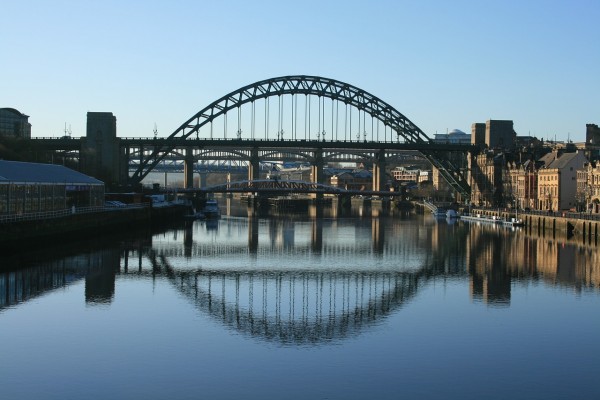 The city of Newcastle upon Tyne in the North East of England is a fantastic choice for people of all ages to either rent a home or look for something more permanent. Known for its welcoming locals, thriving cultural scene and lively nightlife, the area has something for everyone.
While the city itself has a wide range of amenities – including fantastic theatres and performance venues, famous sports teams and countless shops, bars and restaurants – Newcastle is also well connected when it comes to its transport links. The city has its own metro system and there are regular trains and buses to other popular places such as Sunderland, Durham and York as well as to Edinburgh and further south to the capital. There is also an international airport close to the city offering a wide range of flights to destinations all over the world.
The city centre itself boasts a range of options for finding property; the recent regeneration of the Quayside area, covering both Newcastle and neighbouring Gateshead had made the area increasingly popular with young professionals enjoying the lively nightlife and choice of modern apartments, such as this fantastic two-bedroom flat located within walking distance of both the Quayside and city centre.
Gateshead is also a great place to experience some of the new cultural activities brought about by the redevelopment of the Quayside; the famous Sage Gateshead live music venue attracts artists from all over the world, and the fantastic BALTIC Centre for Contemporary Art is always worth a visit.
There is also plenty to choose from further afield. Nearby suburbs like Jesmond are popular with the student population; with a range of reasonably-priced accommodation to choose from, it is also easy to find rooms to rent, such as this maisonette close to the city's universities.
For families, there is also the option of looking further afield. Suburban areas such as Gosforth and Heaton make for more peaceful places to set up home that are still close to the amenities of the city centre. This three-bedroom house on Stratford Road is a great example, being close to local shops and only a short walk to the metro to get to the centre of Newcastle.
Another option is to investigate the other nearby areas, such as South Shields and Tynemouth, which boast some fantastic family properties and yet are still very close to Newcastle and all that the city has to offer.