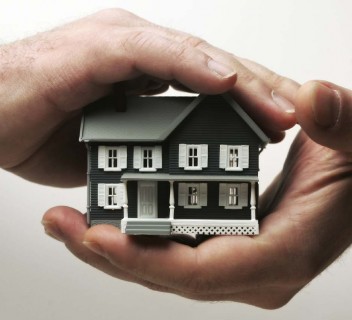 Anyone who has been paying attention to the 'Homes' and '
Property
' section of any major media outlet of late, cannot help but notice the onslaught of coverage focusing on the launch of the agent-owned portal, On The Market, and its impact on the property market.
As the PR battle within the property industry rages, an article published in the Telegraph this week has generated massive backlash after claiming that Agents Mutual are employing "dirty tricks" to encourage agents to hold back listings until the new portal launches in January 2015. The story ran under the title "Estate Agent Wars Could Make it Harder to Sell Your Home" and quoted an email which was supposedly "an extract from the Agents' Mutual email to its branch members" as evidence.
The Telegraph was however forced to make several amendments to the article when representatives for Agents' Mutual pointed out that the quoted email was, in fact, from a software provider that many agencies use, and not from Agents' Mutual themselves. A story published in Property Industry Eye, then de-bunked the Telegraph article in detail, including the full quote from Agents' Mutual CEO Ian Springett that was omitted in the original article by Telegraph reporter, Anna White.
Part of this 'de-bunking' was Property Industry Eye pointing out that Zoopla powers a number of property search facilities for major newspapers – including the Telegraph. They also point out that Zoopla is due to announce its maiden financial results to the City, and that these results will be previewed in a national newspaper… The Telegraph of course.
Although Property Industry Eye seem keen to point out The Telegraph's connections and/or allegiances with Zoopla, they themselves appear to be a key platform for the Agents' Mutual PR offensive.
Nick Salmon, EYE's Managing Director agrees but says: 
"Agents' Mutual gets our coverage because they are the story of the moment and are miles ahead of others in making the running in the PR stakes."
In comparison, RightMove and Zoopla have remained shockingly quiet throughout the media fire-storm, giving little, if any, defence against the AM threat. This strong and silent approach may soon change however, with the publication of Property Industry Eye's 'Portal Pricing Survey' results.
Many in the industry have a sneaking suspicion that agents are being charged vastly different amounts depending on their size, power and relationship with RightMove and Zoopla. Therefore the results of the survey may raise some inconvenient truths for the UK's leading portals, and push even more agents towards the "provided-at-cost" Agents' Mutual.
Now, the above may well seem a tad confusing – and you are right to think so. The property portal battle is not what it seems, and there are a variety of hidden agendas and vested interests at play, shaping public perception. While each side seems keen to point out their rivals motives, the same transparency doesn't seem to be applied to their own stance on the issue. As media outlets begin aligning themselves with one side or the other, lines in the sand are also being drawn within the property industry.
Agents Divided – Online vs High Street
High street estate agents have an obvious interest in joining Agents' Mutual. Fed up with RightMove and Zoopla's digital dominance and spiralling fees, the Agents' Mutual proposition of an exclusive high-street only portal with listing at cost and an added 'stuff you' to RM and Zoopla will be hard to turn down for most agents.
The relationship between high street agents and their online counterparts has been frosty at best. High street agents have long resented Online Estate Agents (OEAs) and with more and more online agencies cropping up every day, it seems the tension has reached boiling point. They see online agencies not only as a threat in terms of market share (which is still relatively low in reality, quoted at around 5%) but more so in that they detract from the estate agency business itself, and encourage people to question the status quo. By signing up with Agents' Mutual, bricks and mortar agencies will be able to distance themselves from their digital competitors.
If Agents' Mutual's 'On The Market' portal does take off and gain significant traction in the industry, then online agents will be at a distinct disadvantage in terms of the coverage and exposure they can provide for their clients. It therefore stands to reason, that OEAs have a vested interest in attacking or criticising Agents' Mutual – as demonstrated by online agent eMoov's recent complaint to The Competition and Markets Authority against AM – with CEO Russell Quirk saying "I run a business that's trying to disrupt estate agency for the benefit of the consumer". In eMoov's eyes, Agents' Mutual are a 'cartel' of exclusive, outdated, old-school agents, looking to protect their dominance and high fees.
As the launch date for On The Market draws nearer, the PR battle may well intensify – Zoopla today delivered their first results to the Stock Exchange and appeared to shrug-off the Agents' Mutual threat. Whether the impact of On The Market will deliver a crippling blow to the current market leaders is yet to be seen, but remember; all is not what it seems in the battle of the portals.
Franki Chaffin-Edwards