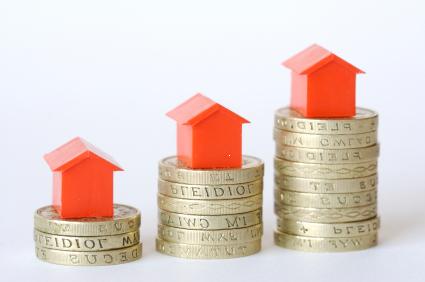 The average asking price for a home in England and Wales increased again this month and has now risen 4.4% in the last 12 months. However, the price growth has been driven by the southern parts of the country whilst prices in the North are coming under increasing pressure. At one extreme is London, where prices grew another 0.6% this month and are now 9.7% higher than they were five years ago. Contrast this with the North West where prices contracted this month and are now 7.5% below the average prices in August 2008.
The regional price differentials are related to the supply of property for sale. Overall, the volume of new properties entering the market last month was down 7% on July 2012, and supply drops were recorded across much of the country but mainly in the South. In London and the South East in particular, a relatively tiny trickle of property to market is causing competition amongst buyers and pushing up prices. In the North, however, stock still remains relatively unrestricted (actually increasing in Wales and the West Midlands), hence asking prices continue to be under pressure. _
Britain is a Market of Two Halves
Britain is developing an increasingly divided market. The South of England continues to experience monthly house price inflation whilst prices in the North of England and Scotland are still floundering. The strongest growth this month was again recorded in London and the South East with rises of 0.6% and 0.7% respectively. By contrast, Scottish prices fell by 0.6% last month and prices in all the northern regions fell marginally or stagnated.

Whilst the North and Scotland have seen marginal price growth over the last six months of around 1%, the extent of the North-South divide is clearly evident over the longer term.  Property prices in the North of England and Scotland are down by 6.7% on average, compared to five years ago. Greater London and the South East are up 9.7% and 6.2% respectively over the same period.  The continued fragility of prices in the North and Scotland and relentless demand for housing in the South is widening this gap.
Equity Holders and BTL Support Prices of Different Property Types
Those buyers with equity looking to move up the property ladder are helping to maintain the price of detached houses, whilst the price performance of flats lags behind despite strong Buy-to-Let (BTL) activity. Given the ongoing challenge for first-time buyers, the demand for flats has been dampened in recent years and this has been reflected in prices. The average price of a flat over the past two years has risen by 1.8% compared to a detached house that has risen by 4.5%.
.
The Bank of England's announcement to hold interest rates at their record low until unemployment falls will provide some short-term confidence to potential buyers. However, given the widening gap of the North-South property divide, many will question whether low interest rates alone will be enough to assist the recovery of the local markets in the northern regions. The reality is that, until government policy is able to rebalance the economy as a whole, both over a wider geography and across multiple sectors, the North-South divide is likely to widen further as the South continues on its growth trajectory. _ 
Source: Home.co.uk Asking Price Index
Discuss House Prices in your area at Property Forum
Find Properties for Sale in London and the Surrounding Area: