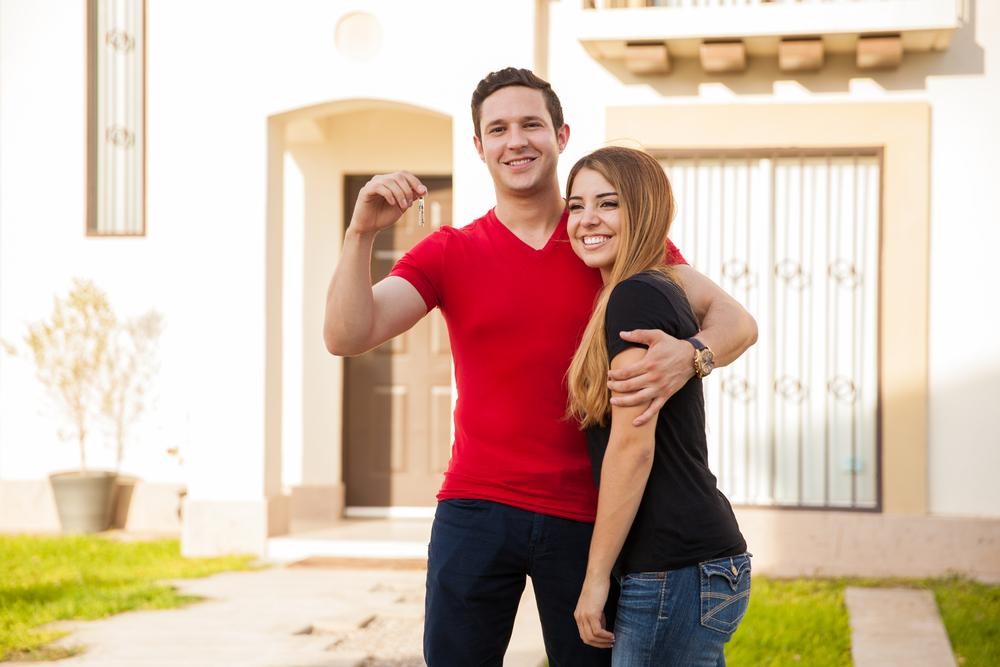 Planning a wedding can be time consuming and usually means every other plan may have to wait on the sidelines for wedding plans to fall in place. And then they do. The vows are made, the rings are exchanged, and the kiss is shared. You're married and the real work has begun; the rest of your lives. The first step for most newlyweds is to figure out living together. If you're at that stage, well then, this is for you.
So you want a house that you can share, can both call home, love and be loved in? Getting a house may be one of your most expensive financial feats you'll ever take. Remember that you're probably going to live in this house for a while; most couples even remain in the same house the rest of their marriage.
You therefore have to pay close attention to detail and be sure to get just what you want and need. Yes, want and need. They're two different things that often crisscross but remain different. You should clearly define your wants and needs as you go, so compromises can be easier. I'm not saying you shouldn't have both. I am saying you should define them and understand them.
But before getting a house, decide:
What kind of house do you want?
This question encompasses other questions. At the end of the day, you're both different people with different backgrounds and tastes. Your choices will definitely differ in some respects and these choices need to converge into one. What areas would you like to live in? What style of house? How many bedrooms? Some people want houses within reach of everything; work, school, their social lives. Others want big houses because they want a family and would rather indulge in space from the beginning.  This is when you explore all the house style fantasies you have and set your variables.
Know your financial status
Getting a house is a huge responsibility and you need to be sure you're ready for it. Handling your finances as a couple is probably new. Discuss your credit status, find out about debts you have to pay; student loans, wedding or honeymoon debts.
These will certainly affect the house budget you're going to make. Figure out how much you want to save, your long and short term financial plans and how you want to achieve them. Prioritise and put together a budget. It is important to go according to your budget.
When you do find a house you like, don't be in a hurry. You're going to live in that house for a while, so you have to make sure you get it right. Take your sweet time if you need to. You don't want to make hasty choices that will worry your family later.
If you aren't familiar with the neighbourhood, ask questions in line with how you want to live. Look at repairs and remodelling options. Calculate them into your overall budget and weigh. Check out the experts. Get their opinion.
What's on your wish list? Glass, stainless, wood, and marble? An apartment with wire balustrade equipment? A townhouse or a condo? Well then, find out what the experts have to say, draw up costs. You can also explore have great offers for remodelling that allows you to cut cost. Keep in mind that you don't want to do repairs so often, so get the best at minimum price.
Talk to agents and find out what works with your budget. Agents will also help you with bargaining, familiarising with policies, possible risks, and getting you most of the information that you need.
Good agents know their turf well enough to give you good advice on the choices you make. And because they're like inside men, they can find out things about the house you'd never have found out yourself. There's even one more benefit; they can handle paper work for you!
Some people have enough money to buy their houses. Others get a mortgage loan from a lender, making a down payment of about 20% or more. Either way, make sure whatever method you choose gives you some security financially.
If you're going to get a mortgage loan and you don't already have a down payment, you should start saving for one. You don't have to find a house before you start shopping for mortgage plans that suit you. See different mortgage lenders, find out their rates and terms, compare all of them and find the best. Some mortgage lenders even have plans for newly married couples. Use your available resources. One of them is the Internet. You can find agents, real estate listings, and even mortgage vendors and information.
Don't forget your other goals
Getting your own house can be so exciting and stressful.  I'm sure there are other plans and aspects of your life that need attention such as retirement plans, trust funds for your kids, a business you want to invest in and so on.
Figure out how getting a house fits in with all of these other plans. You must still keep in mind that there are other goals you hope to achieve together and place timings on those goals. That way you don't procrastinate on them long after you've gotten the house because you didn't put them in your budget timeline.
Do remember that like the wedding ceremony, after you get the house, the rest of your life goes on, which is why your finances and loans must be in order.

Have an all encompassing list. Closing costs, maintenance costs and real estate taxes should also be planned for. One step at a time is good, but when it comes to money plans, you should see those steps before you take them.
Conclusion
Your house should be your home, a fort. When making all your decisions, bear this in mind and turn your house into a home. Milk your partnership, make decisions together and make good compromises.