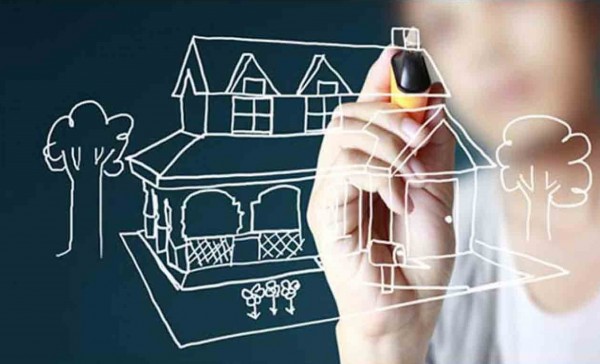 One of the most important decisions that homeowners can make is whether to move home or to renovate where they currently live and a survey has revealed what improvement work people are thinking of.
The report from price comparison website GoCompare found that 14% of homeowners are currently looking at carrying out improvements to their property rather than moving home with 36% planning on installing a new kitchen while 34% said they wanted to build an extension.
One in three people are looking to improve their home by installing a new bathroom.
However, it's not all about major expense, since 24% of homeowners said they would like to makeover their garden and 19% said they wanted to create an extra room by converting their loft.
Install a new central heating system or boiler
Others were being practical with 17% wanting to install a new central heating system or boiler, 16% said they wanted to create a larger open plan space by knocking through rooms and 10% wanted to fit double glazing.
A similar number wanted to add an extra bedroom and just 7% of people said they wanted to install solar panels.
A spokesman for Gocompare said: "Whether it is to reduce household bills by improving home energy efficiency, or increased living space for a growing family, home improvements are a great way of making a home a nice place to live and can add value to it."
He added that homeowners could save money by improving their property rather than moving home but these major projects could still cost tens of thousands of pounds.
The spokesman explained: "Unless homeowners have built-up savings, they will need to consider remortgaging their home or taking out a loan to fund their project. For projects that cost less, a bank overdraft or 0% credit card are worth considering."
Finance options available for home improvements
Of the finance options available for home improvements, a personal loan is not secured against assets or property. The most homeowner can borrow is around £25,000 with a maximum term of 10 years with the interest rate payable depending on personal circumstances.
There's also the option of a secured loan which is secured against the property and the amount that can be loaned is dependent on credit history, equity in the property and personal circumstances. These loans are for amounts over £15,000 and generally repaid between five and 25 years.
Homeowners should be aware that while the lowest interest rates are for secured loans, they could put their home at risk if they do not make the repayments as agreed.
Home improvement projects
There's also the option of remortgaging which might be an idea for expensive home improvement projects and enables the homeowner to release the equity they have built-up in their property.
One reason why remortgaging makes more sense is that the project work will add value to the home, particularly for adding something like an extension.
The spokesman for the website added: "Before borrowing money for renovation plans, it is essential to weigh up the pros and cons of each potential option against personal circumstances. By doing so, the borrower will understand the full cost of what they are borrowing and affordability."