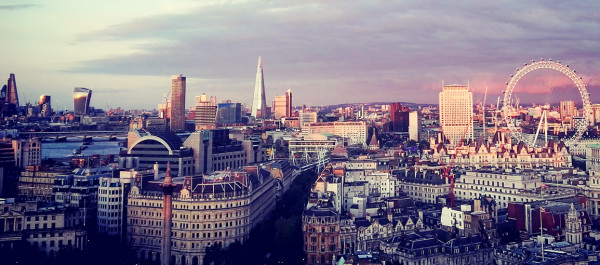 With its rich history and status as a world city as well as its reputation of being the global financial capital, London properties are a prized entity for investors the world over, with high demand and limited supply, driving up prices for prospective buyers.
It comes as no surprise that London has one of the most sought after and priciest property not just in Britain but throughout the world, but just how does it compare on a global scale?
An investigation commissioned by money transfer experts, Foreign Exchange, looked at properties in 10 different countries around the world, these were all with a central location within cities, with a budget of £473,073, the equivalent of the London average property price, enough for a one-bed flat in central London.
The research found that the homes abroad offered considerably better value for money, with an average saving of £32,000 and far larger abodes, six times the size of what could be bought in London for the same price, with the average international property that could be purchased being a four-bedroom detached home.
Actual properties that could be purchased included a seven-bedroom detached house, complete with a swimming pool in South Africa, as well as five-bedroom detached homes in Sacramento, Turin and Madrid. Likewise, villas in Portugal and Cyprus, all with central locations within the cities they were situated, are all available for the same budget.
Cape Town, South Africa offers the best property equivalent for the London price overall. A seven-bedroom detached house here, complete with seven bathrooms, two garages and a pool, is £4,030 cheaper and over six times the size of a one bedroom flat in central London.
At the opposite end of the spectrum, Melbourne in Australia was the city where property had the closest resemblance to London in terms of price and size. A three-bedroom apartment could be purchased in the centre of the world's most liveable city, for just £18k shy of the London price.
However, despite London's astronomical property prices and people's perceptions, it was one of the most affordable places to live. A weekly shop in the capital costs £49, cheaper than the likes of Sacramento (£71), Melbourne (£57), Madrid (£64), Wellington (£53) and Marseille (£51).  So what the UK's capital lacks in property value, it certainly makes up in terms of the costs of living, outdoing its international rivals to be more affordable for everyday living.
Find Properties for Sale in London and the Surrounding Area: