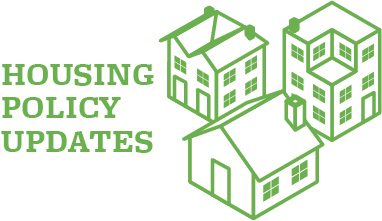 After a hard-fought election campaign, the dust is now settling and the policies that will shape the next 5 years of government are taking form. The Conservative government will be pushing through their housing agenda in the coming weeks and months, as they attempt to make their mark in the property market.
When it comes to housing policy, most of the pre-election commentary was focused on Labour's controversial Mansion Tax proposal and the urgent need for more new homes. The Tories' plan of attack for the housing market was almost overlooked by comparison.
So now that we have a Conservative government with a small majority, what can we expect for housing over the next 5 years?
Pre-Election Promises
Housing was a hot-button issue in the pre-election debates, as different parties laid out their visions for the future of the market. New homes construction has fallen to the lowest levels recorded since the 1920's, and all the major parties put home-building at the heart of their housing manifestos.
The Conservatives shied away from setting a concrete figure for the number of new homes they intended to build, unlike the Lib Dems and Labour who promised 300,000 and 200,000 new homes respectively. Instead they opted to leave it up to local councils to set housing targets.
They did however promise 275,000 new affordable homes by 2020, meaning that we should see plans for affordable housing construction on a huge scale within the next year.
In his pre-election campaigning, David Cameron also ruled out any form of rent-cap or any change to the current council tax system – giving us a better idea of what the Tories would not do, rather than what they would.
Post-Election Victory Plans Revealed
One of the most exciting and controversial initiatives announced since the election is the revival of Margaret Thatcher's Right-To-Buy scheme.
The Conservative's flagship Right-To-Buy revival will allow local councils to sell-off housing stock to sitting tenants at a sizable discount with no deposit or down payment.
Councils will have to try and sell 200,000 of their most valuable homes under R2B, with the profits going towards the construction of 400,000 new homes on Brownfield sites. There are however concerns that Right-To-Buy will result in the removal of valuable social housing stock, which will not be replaced, putting an immense strain on the council and affordable housing. Landlords have also raised concerns about the negative side-effects of the scheme.
Another key housing policy was revealed in David Cameron's recent speech on immigration, where he confirmed the national roll-out of 'Right to Rent' immigration checks. After a successful trial in the Midlands, the Conservatives now plan to make all landlords responsible for tenant immigration checks.
In the speech, Cameron also announced the implementation of a mandatory Landlord Licensing scheme, which he claims will "crack down on unscrupulous landlords who cram houses full of illegal migrants". Critics have warned that the expensive fees attached to a landlord licensing scheme will ultimately result in higher costs being passed on to tenants by way of rent rises.
Professional landlord and co-founder of Property Tribes, Vanessa Warwick, has also outlined her concerns over a mandatory scheme, claiming that proper enforcement of existing legislation is a more suitable solution.
Looking to The Future
It is highly likely that housing will feature prominently over the next 5 years as the Conservative government battle a housing crisis that is seeing an entire generation priced-out of home ownership. Beyond the Tories flagship Right-To-Buy scheme and new national landlord licensing schemes, much more will be needed to get the UK market back on track.
We will have to wait and see what other housing policies will be rolled out over the coming months, and hope that they paint a brighter future for housing.
Find Properties for Sale in London and the Surrounding Area: