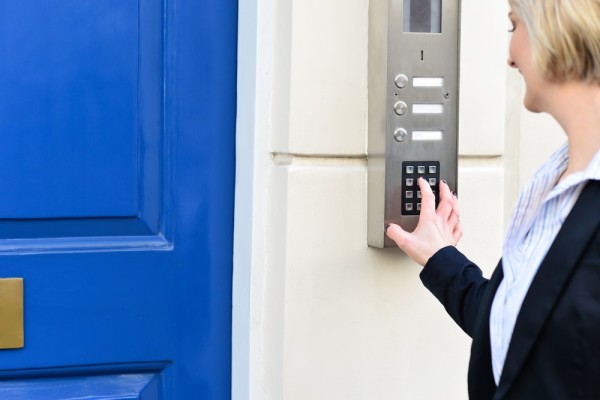 The whole idea behind having a smart doorbell is to ensure that you have additional security to see what is going on at your front door. Smart doorbells allow you to get a glimpse of who is ringing your bell so that you never have to put yourself in harm's way or encounter your mother-in-law if you don't want to. Seeing who is ringing your doorbell without them being able to see you is an amazing innovation that is taking the country by storm. But how safe are they really?
The concept of a smart doorbell is that it is an alternative to video surveillance safety precautions for your home. The problem is that, like everything else that is automated and uses wifi, your doorbell might be susceptible to hackers — just like anything else you have on your computer or mobile device that is personal and confidential.
Recently, "Ring," a popular doorbell maker, found that they were inadvertently sending data, not to Amazon Web Services servers like they were supposed to, but that they were randomly routing the doorbell information to Chinese internet provider Baidu.
Discovered by someone on Reddit, the user posted that they noticed some strange traffic coming to their device and decided to see if anyone else was having the same problem. What they found was that it wasn't an isolated incident; many vulnerabilities were found with Ring's doorbells.
Responding immediately, Ring addressed the problems with their technology and explained that the data had actually only been transmitted for about 20 milliseconds. Insisting that it wasn't a security breach, they tried to calm the fears of customers who realized that their smart doorbell was transmitting data overseas. Ring has since promised to do everything possible to update their video doorbell security to fix the bug that routed the feed to a Chinese server.
Does it really matter if 20 milliseconds of data were transmitted to China? The answer is probably not. There really wasn't anything harmful that could come from that individual incident. It does, however, beg the question of whether the smart doorbells' security is as secure as you would hope when you install it. Who's to say that a smart doorbell can't be hacked into for a plethora of devious uses? Evildoers can probably come up with a several ideas for how to unscrupulously use smart doorbell technology in their favor.
With an emergent smart technology world that is all run through wifi, many are questioning the technology that is being installed in homes across America and around the globe. Many Americans are already feeling a little insecure about their internet privacy and are now worried that their automated systems and security alarms and doorbells aren't as secure as they had hoped. There is the potential that they can be used to spy on people or to know when someone isn't home, instead of trying to keep someone out.
There is also a question of whether the smart devices that monitor homes and automate thermostats could be subject to ransomware or even terrorist acts if hackers gain access. The likelihood is very small that if a terrorist can even override your thermostat, they can wreak that much havoc. And if they can see who is at your front door, it probably can't hurt you in any way. But, the public is on edge, especially when it comes to security, so the news of Ring sending information overseas has caused a stir.
The truth is that more security needs to be available and updates need to be made to the gadgets that are used to open doors, control homes, and home security, but there doesn't need to be panic or mass hysteria involved. Created so that people can see who is at their front door remotely or save on the cost of their energy systems through automation, these devices are really a convenience and not something that could spill your personal information or secrets. Don't forego a smart doorbell just because someone in China may have seen the UPS package on your front doorstep for a millisecond. Smart doorbells are still smart and convenient to boot.