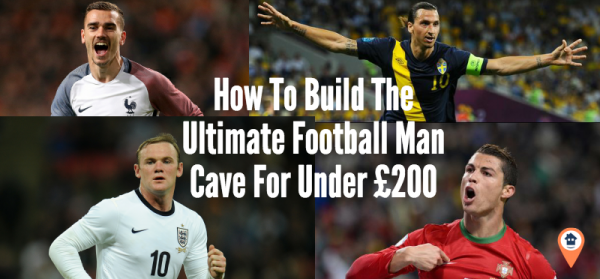 It feels as though it only started the other day, but this year's Euro 2016 tournament in France is now drawing to a close. After whittling down 32 teams – with a few shocks, surprises and giant killings along the way – the two teams left standing will battle it out in Paris, with one being crowned the champions of Europe.
Nearly 300 million people tuned in to the watch Spain take the prize at the last Euro tournament in Switzerland back in 2012, with this years figure looking to exceed that amount. So what better way to celebrate one of the world's greatest footballing tournaments than to watch it in style?
Here, we give you the low-down on how to create The Ultimate Euro 2016 Man Cave, all for under 200 quid…
1) The Projector – £58.50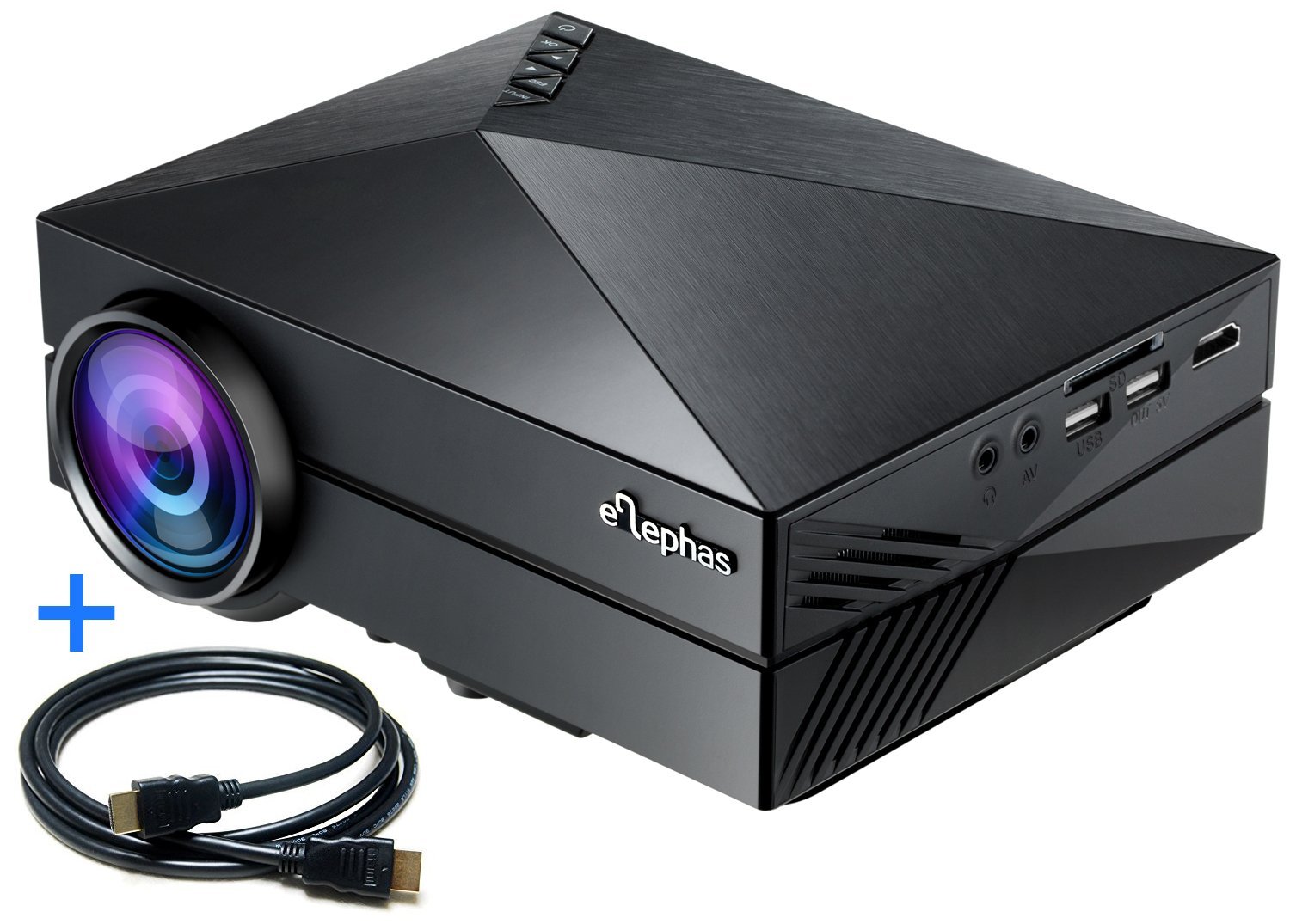 Back in the day, the thought of building your own home cinema system was something you believed was exclusively reserved for the people you'd watch on an episode of MTVs Cribs. But now, even us mere peasants have switched out our humble TV sets for projector set-ups. Whilst searching the net, we came across this beautiful yet simple projection system by Elephas.
The portable LED system comes complete with HDMI/USB/AV, meaning you can hook it up to your laptop and stream the game online on either BBC iPlayer or ITV Hub. The projection size ranges from 49 to 130 inches, but there will be an effect on clarity and brightness the bigger the resolution.
For only £58.50, this piece of kit is a absolute bargain. Oh, and make sure you don't forget your HDMI cables, which you can get from as little as £2.99.
2) The Projector Stand – £18.99

Great, so you've purchased the projector but the next question: where will it go? I've been trawling through Pinterest and Reddit to see if there are any makeshift ways to build a projector stand, but it seems that there are no temporary solutions (metal shelves were apparently a dangerous idea due to possible over heating of the projector).
This simple stand from Pulse comes with a steel plate, which adjusts easily for the viewers desired height. It can also tilt and has cushioned sides, which prevent the projector from slipping out of place. It's definitely worth the £18.99 price tag.
3) The Projection Screen – £17.99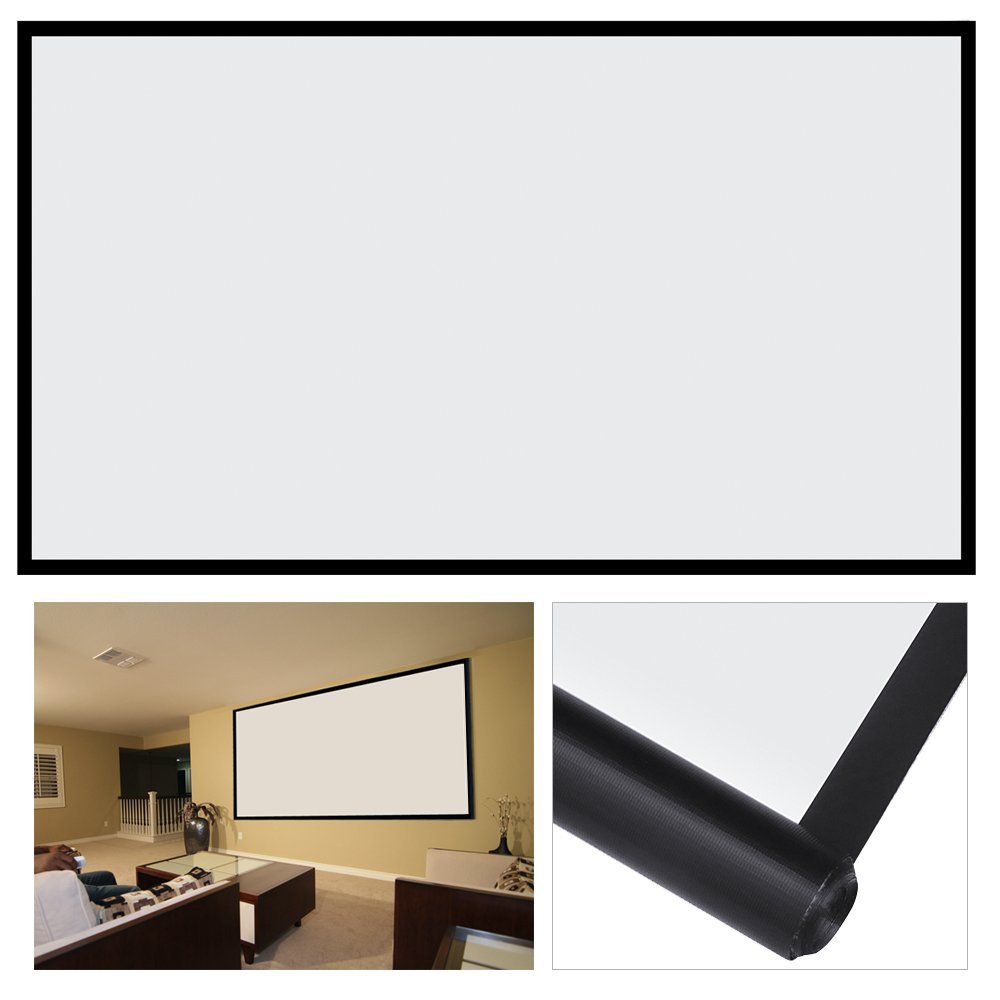 There was a bit of debate about how to build a projector screen as I presumed that you could just use a bed sheet. Oh how wrong I was.
Bed sheets are a terrible idea, as they will just pass light straight through it, making the view extremely blurry (how will we get to see Ronaldo's amazing haircut in the clarity it deserves?!).
Instead, why not grab yourself a roll of sticky back Velcro and pick yourself up Popamazing Matte White Cinema Screen for only £17.99. Simply apply 4 pieces of Velcro to each corner of the screen and then stick it to the wall. It's as easy as that… provided you've aligned it correctly.
4) The Speakers – £49.97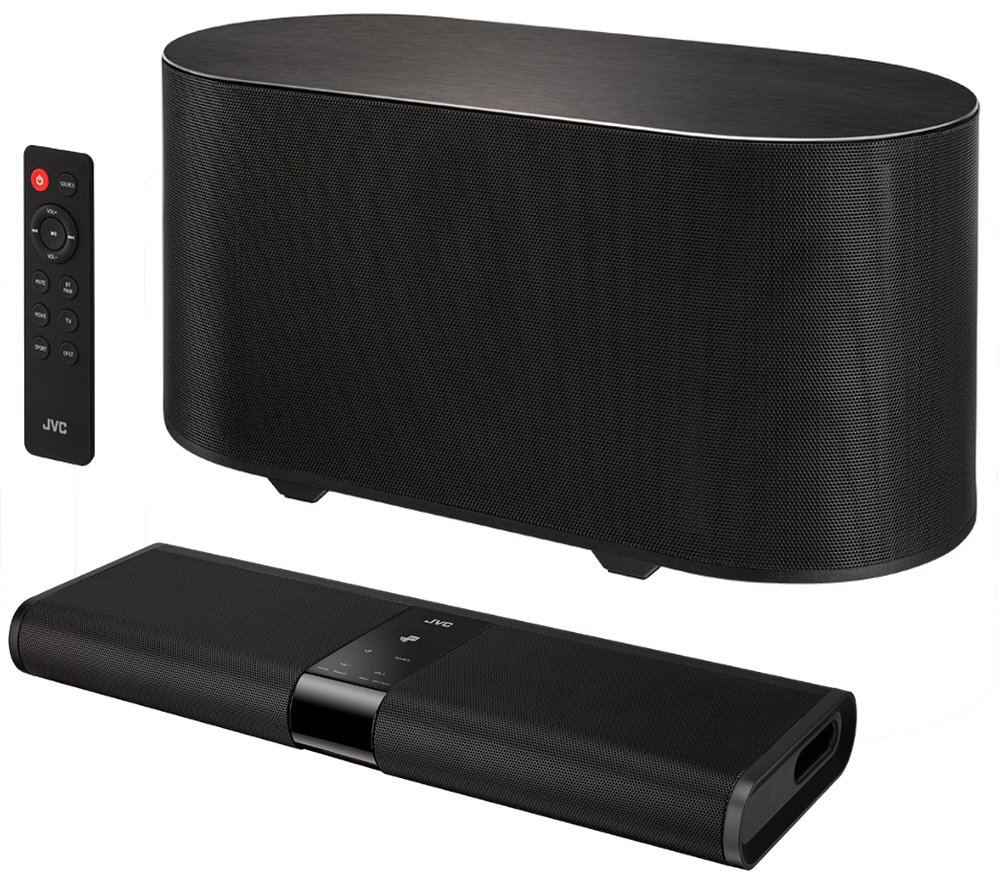 Ok, so the video is sorted but what about the audio? Of course we all want to hear Clive Tyldsley's voice booming with excitement at the prospect of the final. Of course we want to watch Slaven Bilic jump around the studio with jubilation. And of course we want Glenn Hoddle to tell the worlds best players to 'put some swaz on it' like he did during the England game. Your best option would be to get a JVC TH-WL Sound Bar for £49.97, which you can easily connect to your laptop via Bluetooth or AUX output.
5) A Beer Tower – £29.95

The projector is in place, the speakers are currently blasting out Ian Wright talking about "passion", and all your missing now is a drink.
There's nothing worse than having to trudge back and forth from the football watching arena (your living room) to the kitchen to pick up a beverage for you and your mates. What's worse is trying to work out the best time to make a move without missing a goal. Trendy Bartender's Beer Tower is a must-have for every sports fan. Holding 3 litres of beer, it is the perfect tool to serve up a round without missing a single bit of the action.
Ultimate Football Man-Cave Total Cost = £175.40