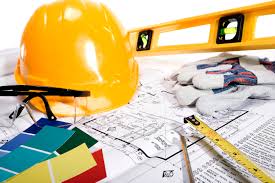 If you're looking to carry out home improvements on a tight budget, then use our action plan to get organised and stay on track. 
Step 1: Compare Tradespeople and Set a Budget
The first thing to do if you want to improve your home but have a relatively low bank balance is to set a realistic budget. Budgeting is the absolute best way to stop the cost of your renovations from spiralling out of control from the outset.
Begin by asking yourself what you really need doing? Sit down and make a list of it. Once you have that, phone around tradespeople to find out how much it's likely to cost, keeping a record of who is quoting what. To get the best price, you really ought to get at least three quotes, which you can then compare in detail.
Make sure that you don't just go for the cheapest candidate, but instead choose someone who comes highly recommended. To get an indication of the sort of quality you can expect, try to find reviews online and on social media sites from former customers.
Step 2: Decide on the Best Way to Pay for Your Improvements
Once you have your quotes, you'll have a rough idea of how much you need to spend and you can compare this to how much money you have to hand.
As a rule of thumb, it's always best to rely on savings instead of borrowing if you can. To work out whether you can manage with your existing funds, there are a few important questions to ask yourself. It's not the ideal climate for borrowing, so could you cash-in your savings instead?
If you don't have any savings, do you really need to spend the money at all? Could your home improvements actually wait whilst you build up some capital? Saving just £50 a month would add 600 to the pot after just one year.
If this isn't feasible, then it's time to consider your finance options.
Step 3: Decide Where to Borrow Money From
If you definitely want to borrow some money and you're confident that you can repay it, then take the time to work out exactly how much you can afford each month, as this will impact which borrowing option is best for you. Remember to factor in the risks of your mortgage or rent going up, higher than average energy bills and the possibility of redundancy or having your wage cut.
Once you've done that, it's time to make sure that you choose the right type of credit or loan for your situation. Take your time and choose wisely so that you don't end up paying more than you need to. The best way to do this is by shopping around and comparing deals. When you're building your list, look at:
         – Interest rates (APR)
         – Cost per week or month
         – How much you will repay in total
         – Any penalties for missed or late payments.
Specific home improvements loans are available from secured loan companies such as Nemo. Once you have the money in your bank and your tradesman lined up, all that's left to do is decide on the paint colour!