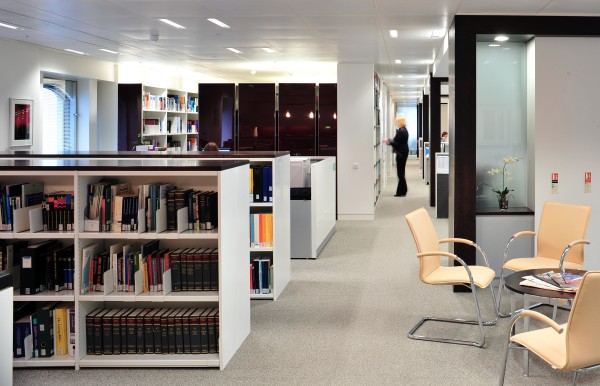 Life isn't going to get any cheaper in 2017, especially if you live or work (or live and work) in London. Thankfully, however, there are lots of things you can do to cushion yourself and your business from the effects of inflation, especially if you think smart and act fast. Here are some ideas for pinching the pennies this year.
You could renegotiate the rent with your landlord
The costs of office space, especially in London, are starting to rise again so if you're thinking of renegotiating your rent, do it soon and get the new rate locked in for at least a year. Don't enter into any negotiations without finding a cheaper place to go to if your existing landlord is unwilling (or unable) to lower or fix your rent. Alternatively, if those shiny new offices to let in Hampton are significantly cheaper than your current place, then a move might be just what the doctor ordered anyway!
Rethink and refurbish your present office space
If your rental costs and your location are great as they are, but you still feel you could do with a change or a bit more space, then why not remodel or refurbish your interior? It's possible that your existing office furniture could be smaller, or there's a couple of corners that could accommodate another desk or workstation. By some clever switching about you could finally have that breakout space you always dreamed of without having to go through a stressful and expensive move.
Lease your fixtures and fittings
Leasing your office interior is a rapidly-growing trend. Just as businesses are moving away from owning their own buildings or getting locked into expensive and lengthy leases and opting for shared space, some are taking it one step further by renting their furniture! This means that there's no huge upfront cost to furnish the place and it allows you to rent fittings and equipment that are more expensive and useful than you might otherwise be able to afford. You may also be able to write some of the costs off against tax.
Look at your current office space and get rid of what you don't need
From old promotional material to an aged fax machine that hasn't seen any action since the 2012 Olympics, your office will have stuff in that doesn't justify the space it occupies. If you're looking to bring in a couple more staff members, you might be worrying that this will involve a move, but it needn't if you just get rid of unused machines, clear out some corners and use those "blank" spaces in and around the office.
Don't forget to go green and lean
If you're happy where you are but you just feel like improving your bottom line, then you can always look at what you waste. It's well-known that becoming more environmentally friendly saves money, so don't forget to turn off lights at the weekends, as well as all the computers at the end of each day. You should definitely invest in LED or low-energy lights, reduce paper use and reuse what you can.
Find Property for Sale in London and the Surrounding Area: