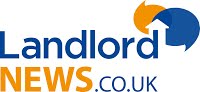 A delay to the implementation of HMRC's Making Tax Digital system announced during July has been mostly welcomed by buy-to-let investors.
The plan to make landlords submit tax returns digitally from April 2019 was pushed by to April 2020, in order to give landlords more time to prepare for digital records and quarterly updates.
Making Tax Digital
Making Tax Digital was announced by the now former Chancellor George Osborne during the 2015 Autumn Statement. This was with a view to digitising the tax system with the self-employed, small businesses and unincorporated landlords permitted to keep digital records and update HMRC quarterly.