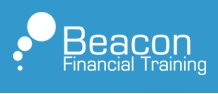 Potential first-time homeowners are increasingly relying on parents, friends and family members to help them get onto the property ladder, according to a recent study.
TheHouseShop.com commissioned a survey by YouGov, and discovered that just 10% of potential buyers think that savings from their income make for the best way to buy their first property. Lower incomes impact on the amount a home buyer can borrow, while expensive rent can also put a strain on the amount buyers can save. First-time buyers in the UK are struggling to find a way to buy their first home without turning to their family and friends.
The survey asked respondents to outline the best options for first-time buyers to get onto the property ladder. The three most popular responses all relied on family members or parents for assistance to buy a home. Just over 20% believed that their best chance of getting onto the property ladder was through inheritance, while shared ownership schemes and buying with a partner or friend were other options.