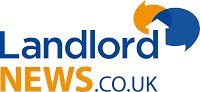 Today saw Chancellor Philip Hammond announce a ban of letting agent fees to be charged to tenants. Unsurprisingly, this move has not gone down well in the sector, with key industry peers fearing that these costs will instead be passed down to tenants.
However, research from TheHouseShop.com has revealed that the would-be financial impact on buy-to-let investors might not actually be as bad as first feared.
Data from the investigation shows that the average fees charged to tenants in Britain is around £300. In London, this figure rises to around £700.