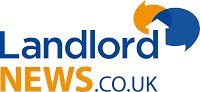 Being an independent landlord is becoming increasingly more difficult, due to the constant changes in laws and regulations.
There has been a boom in the buy-to-let property market over the last decade, with a flood of new landlords entering the market. With this in mind, it does not come as a surprise to us to hear that there is a struggle to maintain a high level of compliance to laws and regulations.
Despite the best efforts of news websites, such as our own and that of Just Landlords, to keep property professionals up to date with the latest updates and changes, not everyone is successfully reached.
Landlords have over 145 individual laws and more than 400 regulations to follow, as well as the on-going updates and changes. With this in mind, we were interested to find that research from TheHouseShop, the property marketplace, has revealed that 1 in 5 landlords said they find it "impossible" to keep up with constant regulation changes. A further 29.9% stated that they find it "very difficult" and another 31.2% find it "quite difficult".