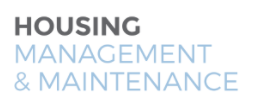 Every year landlords fall victim to late rental payments, with a third of buy-to-let landlords claiming to have around £2,000 worth of arrears. Horror stories fill the news as landlords accrue up to a shocking £10,000 in rent arrears!
Rental arrears are, unfortunately, becoming increasingly common in the Private Rented Sector (PRS) and with few penalties for late or non-payments, tenants are left unmotivated to ensure that their rent is paid on time.
Payments such as utilities and mobile phone contracts are a high priority for tenants, not only because they are considered essentials, but also because on-time payments can positively impact credit scores. An improved credit score is highly advantageous to a tenant, as a high score can mean a good mortgage and therefore a strong start on the property ladder.
Ever since its launch earlier this year, TheHouseShop's rent collection service, RentScore has flourished in the Private Rented Sector (PRS). The rent collection service, in partnership with Experian, is one of many services available from the UK's leading landlord marketplace, TheHouseShop.