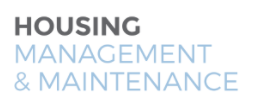 Property marketplace TheHouseShop.com have announced the launch of a new smart rent collection service in partnership with Experian. The new service will be the first to give UK landlords the same power as large financial institutions to incentivise on-time payments from their tenants.
Rent arrears cost UK landlords over £900 million annually and worries over late or missed payments are often cited as one of the most stressful parts of being a landlord. Part of the problem for landlords is that rent payments often fall behind other outgoings, such as utility bills or credit card payments, in the list of tenant's financial priorities. This is because, unlike most other regular monthly payments, rental payments are not reflected on a tenant's credit history.
Tenants, therefore, have no incentive to ensure they pay on time and in full, as they will not be negatively impacted in the same way they would should they fail to pay their electricity bill.
With the increasing importance of credit scores in modern financial life, tenant's priorities are usually focused on factors that can either improve or damage their credit file – leaving rent payments at the bottom of the list.
Read more on Housing Management and Maintenance here…