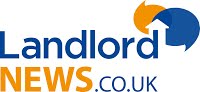 A new survey from TheHouseShop.com has revealed that one in four tenants wouldn't inform their landlord if they made significant damage to their rental property.
Data from the report shows that while 15% of people would hire a professional to repair the damage incurred, over one in ten would attempt to fix issues themselves!
Damages
58% of respondents said that they would report any damages to their landlord, but 27% said that they would not.
Of the 27%:
*11% would attempt to fix damages themselves
* 15% would call on a professional
*Only 1% would hide the problem and hope for the best!
Of those honest 58% of respondents:
*24% would offer to pay the repair bill in full
*7 would contribute to the repair bill
*27 would wait and see if they were required to pay anything