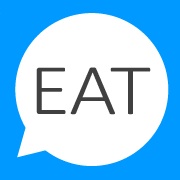 An opinion poll of over 2,000 people conducted for The House Shop shows that a majority of people would use a portal displaying listings from agents plus private sellers and landlords, than would use traditional agent-only portals.
The YouGov poll, conducted last week and questioning 2,028 adults – a standard sample for many polls – asked the question:
"Thinking about searching for a property online (either to rent or buy)…which ONE, if either, of the following statements BEST applies to you?
I would prefer to use a website that only displays properties available for estate agents…
I would prefer to use a website that displays properties available from estate agents, private landlords, private sellers and auction houses…
Neither of these…"
The overall result was that 57 per cent of respondents say they would use the 'whole market' portal including private sellers and landlords as well as agents.
Some 25 per cent preferred the agent-only portal, while 18 per cent would chose neither.
Most interesting, perhaps, is the age breakdown and preference of respondents…