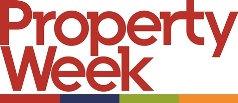 It may not have been the biggest deal of 2016 in terms of financial value, but in November when Hightower announced it was merging with rival proptech outfit VTS in a deal thought to be worth $300m (£240m), it sent shockwaves throughout the proptech sector.
The deal was easily the biggest this nascent sector had witnessed to date, and for many industry commentators it was a sign that the sector was starting to come of age.
But does that mean we're likely to see a slew of similar deals this year? The short answer is 'yes'.
"We would expect more of this activity in 2017," says Sebastien Goldenberg, co-founder of property marketplace TheHouseShop.com. "We will also see consolidation within the online estate agency market as the race to the bottom in prices starts to bite. Costs per acquisition for online agents are rising sharply and small to mid-size players may well group together to take on the larger, more established players such as Purplebricks."