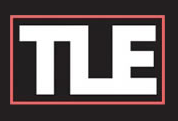 There has been much talk about how first-time buyers can get on the property ladder. The Government has introduced home ownership schemes to help more first-time buyers buy a home. But with increasing house prices, expensive rents and low salaries, saving for a deposit is difficult and impossible for some.
But new research by The House Shop, competed by YouGov reveals a morbid truth. Results showed that out of 2000 respondents, 21 percent said their best chance of getting on the property ladder was by inheriting their parents' property when they pass away.
And many others also think their only route into home ownership is through relying on family or friends.