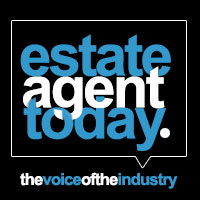 A platform that allows individual private sellers and landlords to list their properties alongside those from professional agents says it's not in the business of rivalling or bringing down established portals like Rightmove and Zoopla.
Last week we revealed that TheHouseShop – a long-standing website once known as The Little House Company – valued itself at £10m when it pitched for additional investment on the crowdfunding website Crowdcube.
Now, in a statement from its co-founders, it says its policy of allowing individuals and agents to advertise homes for sale and to let is what "modern consumers" want to see.
Founders Nick Marr and Sebastien Goldenberg say the site has an "Amazon-style marketplace designed to work equally for everyone involved in the market."
Marr says that traditionally, estate agents have been reluctant to work alongside private vendors and landlords but insists that times have changed.
He says that PropTech companies "have focused on working with the power of the portal duopoly, TheHouseShop have created a platform that is designed to sit alongside the titans of the industry – without trying to take them down."