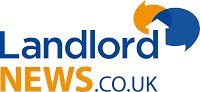 2 years ago it was announced that tenant fees would be banned. So where are we now?
Let's rewind a little
In 2016 the government planned to ban letting fees paid by tenants. The aim was to create a more affordable private rented sector and to subsequently improve the fairness between landlords and tenants. And, if you ask us, this has been long overdue!
For too long renters have been paying excessive prices to letting agents and landlords. On average, people spend around £404 everytime that they move home, and some cases have seen fees exceeding £800. It is excessive payments such as this that spurred the government to create a fairer playing field for tenants.
And that is where the Tenant Fees Bill comes in. This bill plans to remove hidden costs for tenants by implementing new rules that will change how people rent.