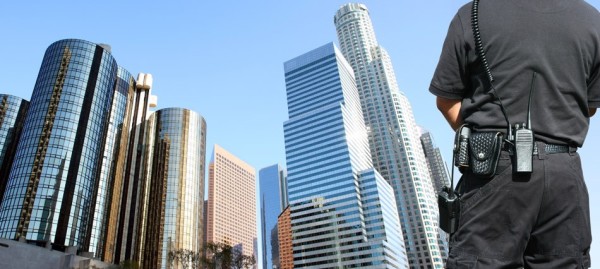 Having an effective Facilities Management process in place is absolutely critical in order to keep any business operating effectively and efficiently. With today's businesses focusing on their own core skills, many non-core tasks, such as accounting, IT support and HR functions, are now being outsourced.
It should come as no surprise that a growing number of property management companies are also turning to outside agencies to look after their facilities management needs. Improvements in modern technology mean it is simpler and more efficient to place facilities management in the hands of an expert.
Here we take a look at some of the key benefits.
Saving money
Running facilities management in-house can have significant costs, both in terms of money and time. Not only can you free up the time your staff are spending on facilities management by outsourcing it, but you can also save your business serious amounts of money in the long run.
Today, everything is connected to the Internet of Things, and while this brings many benefits, it also means constant software updates, which cost more money and take up more precious management time that you could otherwise be spending on driving your business forward.
By outsourcing, you are placing this in the hands of experts, for whom this is their core business. They will be maintaining these sorts of systems every day, and the end result will be a far cheaper and easier process.
Moving with the times
When you have an in-house facilities management system, there is often the attitude that when it is in place, you can forget about it and concentrate on something more interesting. This is fair enough, as you need to focus on your core business activities.
The trouble is that your systems will rapidly stagnate and will not develop and grow with the business that they are supposed to support. A system that is outsourced and professionally run by experts will offer the flexibility that your business needs, to meet changing requirements.
You will also be in a position to cherry pick only the specific services that your company actually needs, keeping systems lean and ensuring there is no unnecessary software or staff training needs beyond the absolute essentials.
Easy and effective access
You and your management team need simple and trouble-free access to your facilities management systems. This goes beyond simply logging onto the systems, but also encompasses such aspects as remote access, multiple users and so on.
By outsourcing, you know that all your facilities management data and systems are in one secure location, and can be accessed using the latest and most efficient technology.
Keeping track of your KPIs
Like any other process, there are KPIs that indicate the efficiency of your facilities management systems, and you can work with your outsourcing partner to define these using industry best practice.
Effective KPI monitoring and reporting will help you to keep track of current facilities management performance and to set future goals.